Comforting and hearty, this crockpot chicken noodle soup is so easy to make, and right in the slow cooker. Let the house fill with the most wonderful aroma knowing a cozy dinner is on the way!
For more easy slow cooker soups try this pasta e Fagioli, lentil soup and potato soup.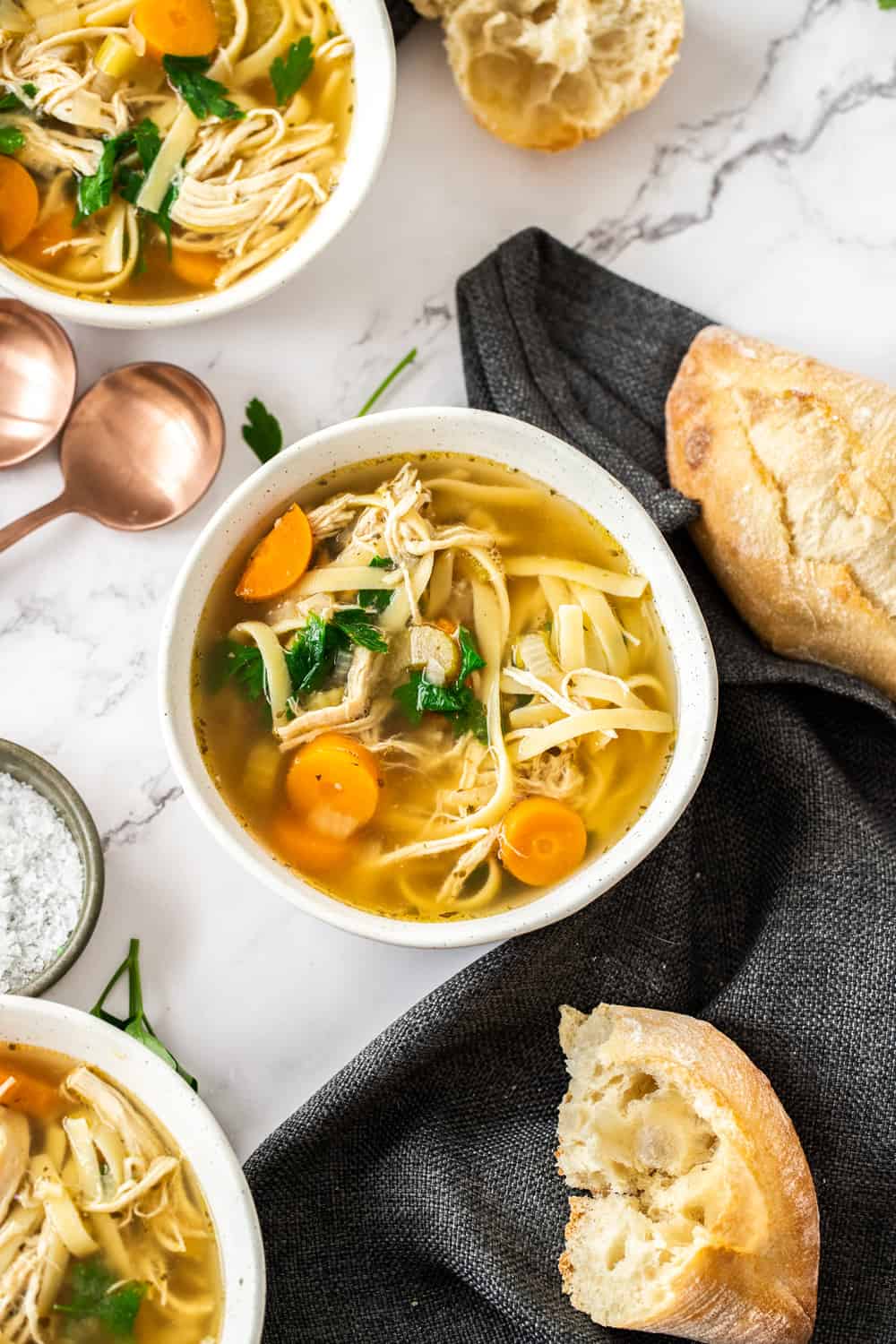 Crockpot Chicken and Noodles
When the cold weather sets in there's nothing quite like a big bowl of soup to warm you up and is there any soup more classic than chicken noodle soup? What makes this one even better is the fact that it's made completely in a slow cooker or crockpot.
This flavorful soup is as easy as throwing ingredients straight into the slow cooker and just letting it do it's thing, while you're off running errands or maybe even putting your feet up. You deserve it. Towards the end of the cooking time, you'll just shred the chicken and add some dried pasta and it'll be ready for…