Hibachi Chicken is a Japanese favorite with tender chicken breast coated in soy sauce and butter. It's amazing served with rice and yum yum sauce!
You may also like Awesome Chicken Katsu, Sticky Asian Glazed Chicken, or these Asian Turkey Lettuce Wraps.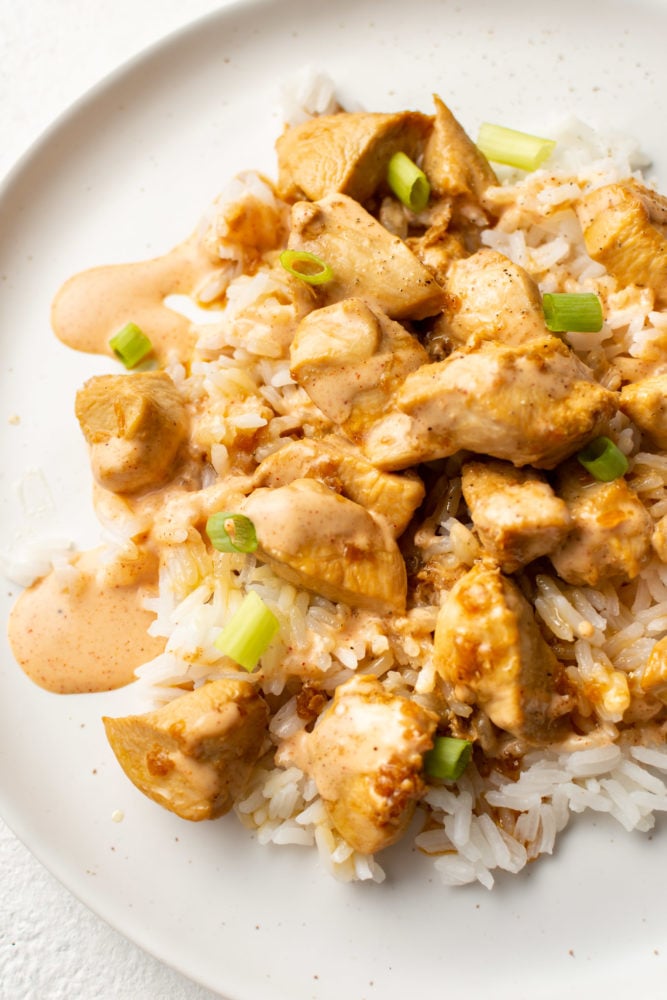 Hibachi Chicken
Natasha here from Salt & Lavender! I have a weakness for sauces, and the combination of the soy sauce & butter sauce on the chicken and the yum yum sauce it's served with is heavenly. This easy Japanese chicken recipe comes together quickly, and it's something a little different that you can try for dinner without having to put in too much time/effort!
The key to this recipe is to not overcook the chicken. I highly recommend getting an instant read meat thermometer to ensure the chicken is just done (165F is the safe internal temperature). If the chicken breasts you buy are particularly large, you may want to cook…