A flakey crust is filled with a decadent, dreamy, creamy, chocolate filling and topped with pillows of cream for this irresistible French Silk Pie. The filling is so smooth and rich, and then encased in a buttery crust. It's a crowd pleaser where ever you serve it!
Add this show-stopper dessert to others like Better Than Anything Cake, Lemon Tart with a Buttery Shortbread Crust and Easy Tiramisu  as one that will disappear fast!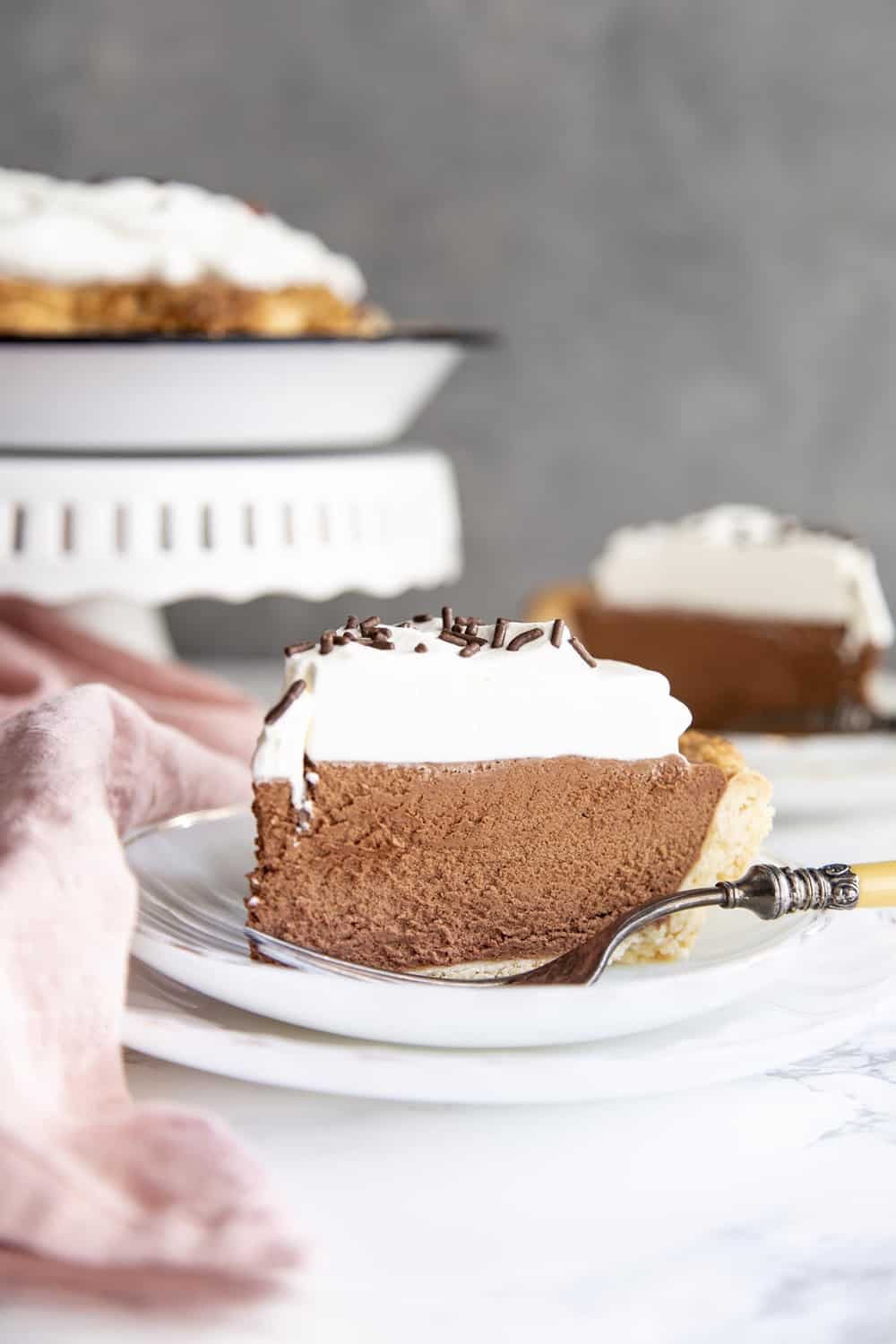 Homemade French Silk Pie
This pie truly is a chocolate lovers dream pie. The rich chocolaty filling can be adjusted to your level of chocolateness. And because we heat the eggs, you don't have to worry about eating raw egg. You can just enjoy the velvety smoothness without a care in the world.
Serve this at any holiday or special occasion and watch your friends and family turn you into a hero. Everyone loves a good dessert made with love…and…