Nothing screams fun, quite like Mummy Hot Dogs for Halloween dinner. Serve these fun little vittles before trick or treating or at your next Halloween party!
Looking for more spooky options to serve with these, try Easy Mummy Mini Pizzas and Mummy Cookie Bites. These are all perfect Halloween treats!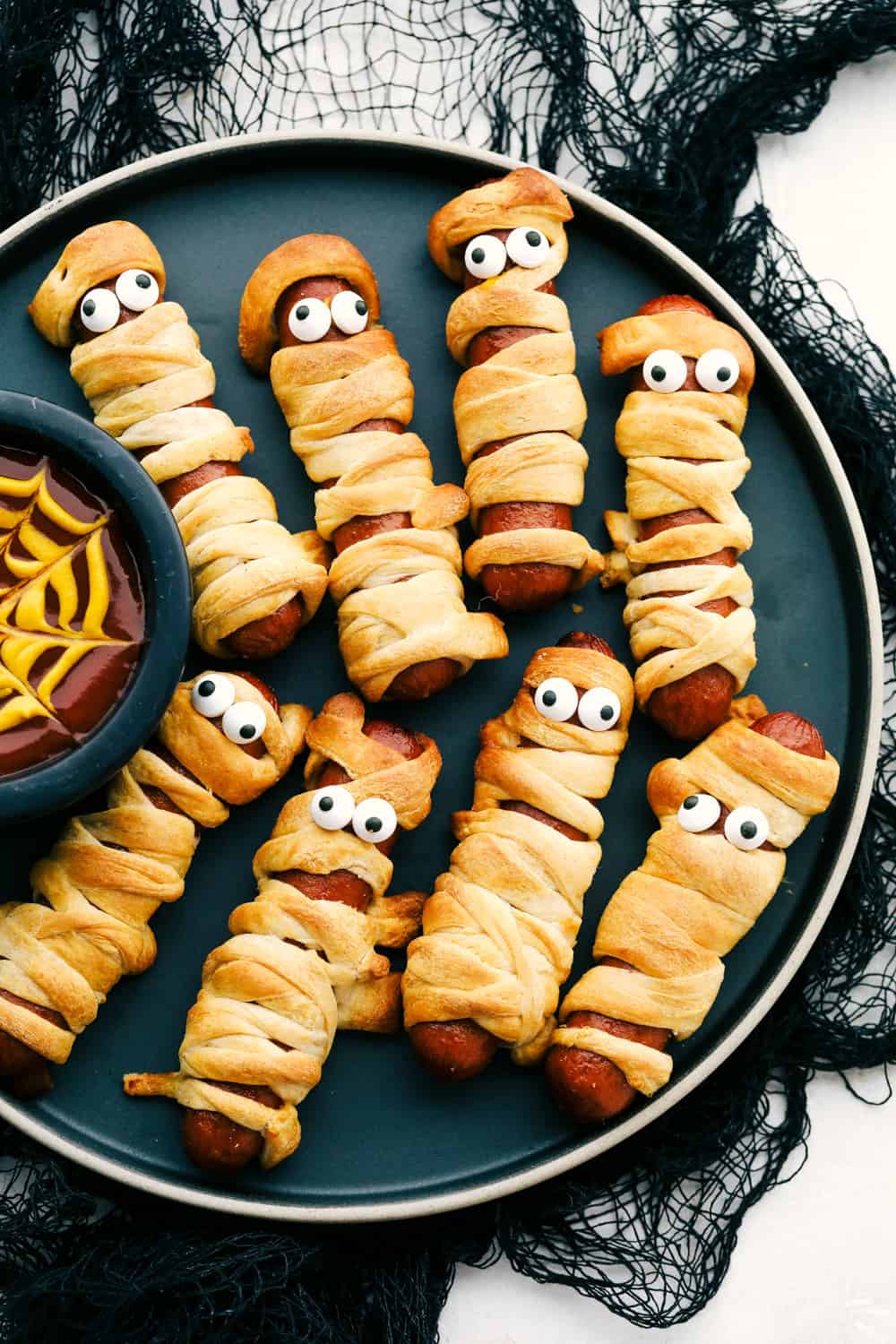 Halloween Mummy Hot Dogs
These are super easy to make and even more fun to eat! You will have to make sure you make enough, because these will go fast! But because they were so easy, you can always whip up more in a breeze.
These Mummy dogs are almost too cute to eat! What makes these great is that they are kid friendly to make. Let them help you wrap the hot dogs and put the eyes on. They'll love it! These mummy dogs will be the hit of the party! They're easy, quick and a fun finger food for young and old alike.
Crescent Roll Hot Dog Ingredients
Have fun making these hot dog…