This grilled BBQ chicken is a simple to make tender chicken that's coated in a sweet homemade barbecue sauce that comes through with great flavor in every bite!  You will be making this weekly after you see what a huge hit it is!
Grilled Hawaiian BBQ chicken or honey chipotle BBQ chicken are two other easy grilled chicken recipes I find myself using over and over! They are made of many of the same tried and true flavors that I never get tired of!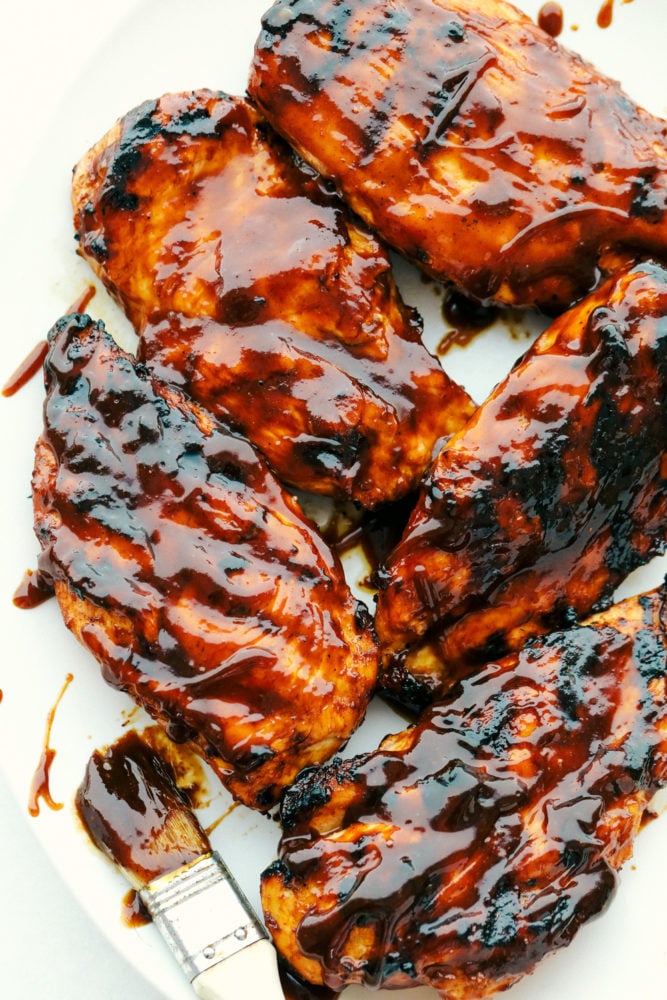 Easy Grilled BBQ Chicken
BBQ season is now in full force, and I love BBQ's. They make me so happy! I love the smell of the grill heating up outside!  I'm not sure why I usually reserve using my grill for having people over and an official barbecue?  So, lately I have been stepping out of my comfort zone and making more and more of my family's meals outside on my grill even during the week.  This simple recipe is one reason why!
We…