Grilled Artichokes are one of the best grilled summer side dishes or appetizers! Serve them with your favorite aioli, lemon garlic butter, or even just mayo as a dipping sauce!
Those giant globe artichokes of summer are just begging to be grilled. But you can enjoy artichokes anytime with our Must Try Jalapeño Artichoke Dip Recipe, One Pot Creamy Spinach Mushroom Artichoke Chicken, or Chicken Spinach Artichoke Casserole.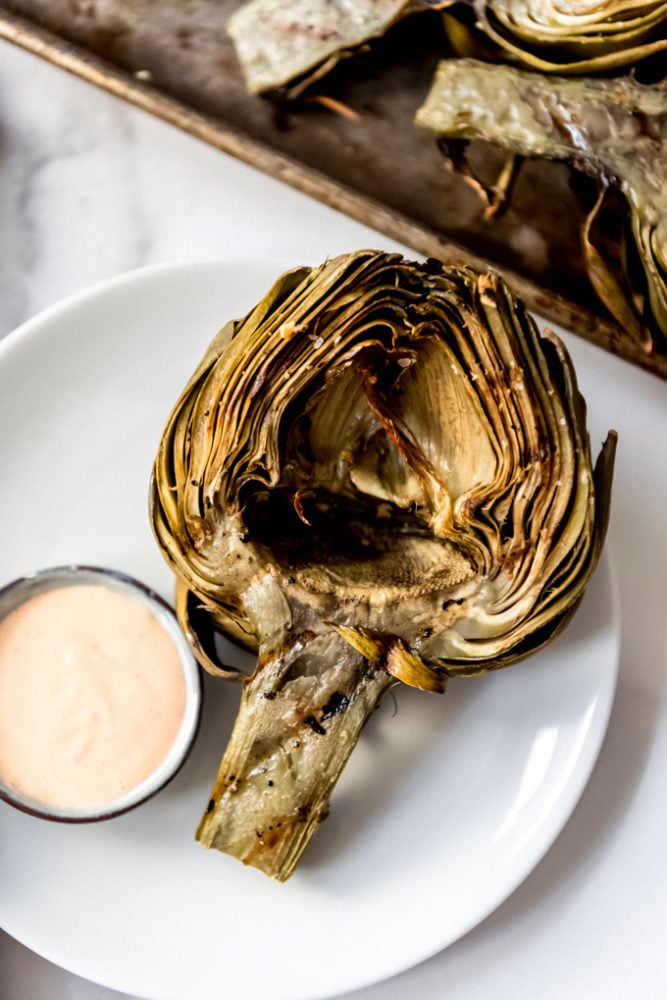 Grilled Artichokes
We love how grilling vegetables brings out the most in their natural flavors. In artichokes, it's a smoky nuttiness that makes so much better than plain steamed artichokes. Plus the bit of char from the grill also adds to the flavor and beauty of these artichokes.
These grilled artichokes are perfect for a party since most of the work can be done a day or two in advance. Then when it's time to eat, just grill them up in less than 10 minutes and…