Fluffy pancakes make waking up in the morning even better. Drizzle warm syrup over top thick, fluffy pancakes that will melt in your mouth with every bite!
Some of the best tried and true recipes come from my Grandma. Her Homemade Bread is one of the best out there and her pancake recipe can't be beat!  I promise this will be the only recipe that you use.  The pancakes are so fluffy and perfect every single time!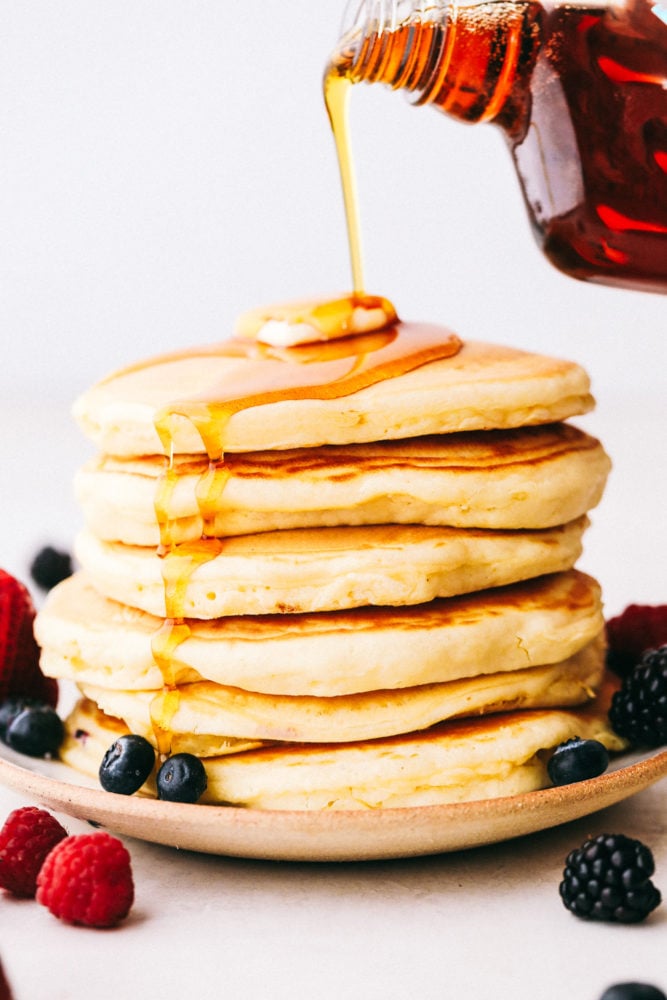 Grandma's Perfect Fluffy Pancakes
My grandma knew it all. She was a pro in the kitchen with all the right recipes. Everything is homemade and made from scratch. Always made out of love for that extra touch!
Breakfast is always a favorite in our home. We love to make bacon, eggs and waffles any chance we get. Our kids love to
Homemade Pancakes Ingredients:
Wet Ingredients: Egg, oil and milk
Dry Ingredients: Flour, salt, sugar and baking powder
Toppings: Maple syrup,…