A hearty and comforting soup with a definite kick, this Ginger Turmeric Squash Soup will is guaranteed to make you feel warm inside, whether you decide to eat it hot, or cold!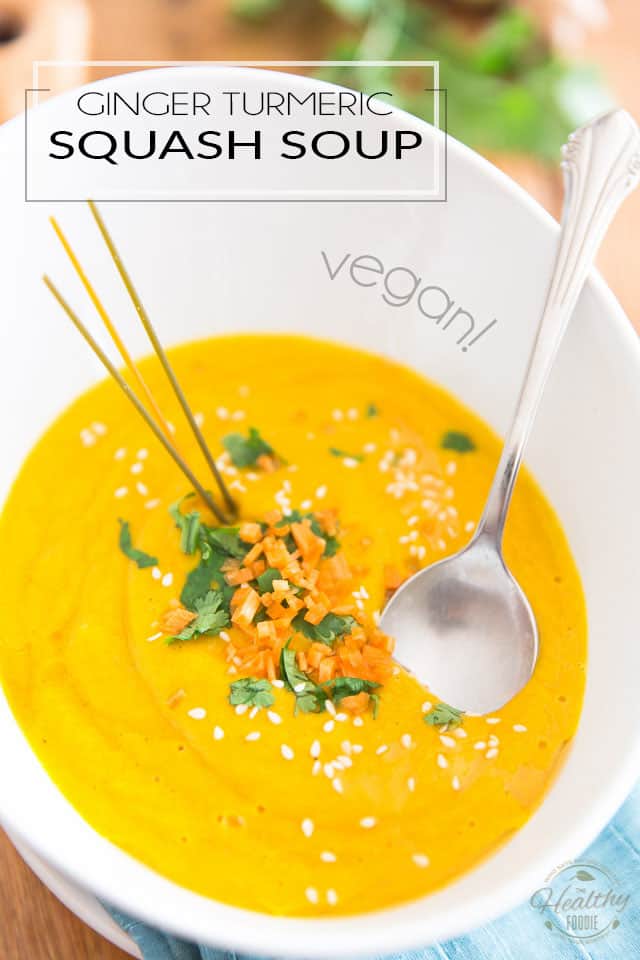 Yeah, I know, I've been loving on squash a lot lately, and you're probably thinking: "Geez lady, enough with the squash already!"
Truth is, I bought a trio of nice big ones last time I went to the grocery store: one huge spaghetti squash and 2 good-sized butternut. With the current situation, I try not to get out of the house too often, so it's been almost two weeks since I last went shopping for food. Since squash keeps for so long, they were among the last items to be used up, and when their turn finally came, I decided to go all out and baked all 3 at the same time. So yeah, I've got leftover cooked squash galore in the fridge!
What better way to use up squash leftovers than by turning them into…