Think you're not a fan of tofu? Boy, have I got just the thing to change your mind… This Easy Oven Baked Tofu is so crazy yummy, tasty and addictive, you'll soon find yourself popping it like potato chips!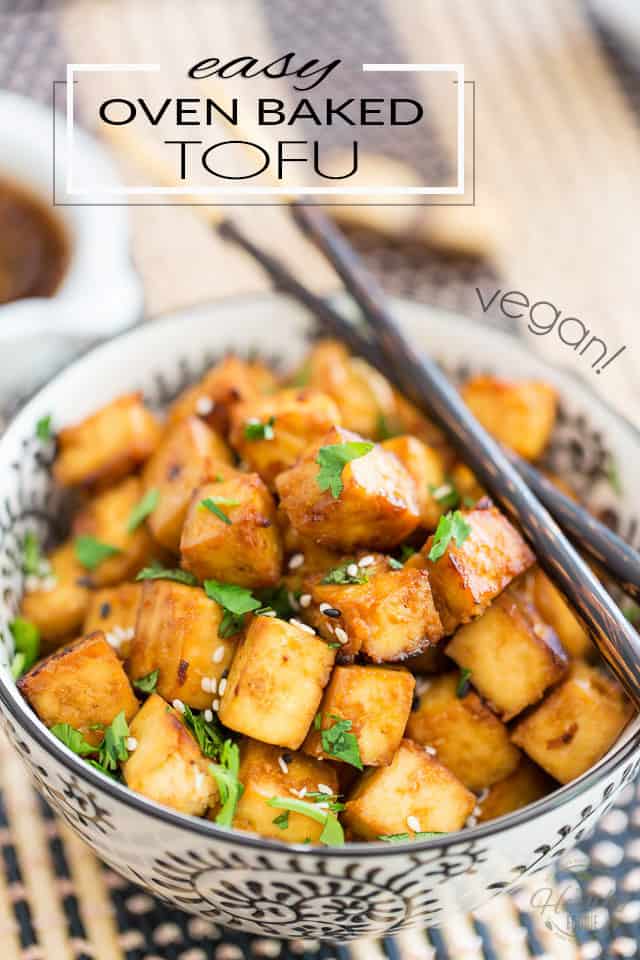 When I first made this Oven Baked Tofu, my son — who was a teenager at the time — was still living at home and, well, just as pretty much any other reluctant growing boy — I guess — he was not exactly what one could call a fan of tofu.
But I remember the day I'd initially posted this recipe, he almost wolfed down the entire batch before I'd even had a chance to take pictures… or even bake it, for that matter!
I was standing in the kitchen, laying the marinated tofu cubes on a baking sheet, getting ready to put them in the oven, when he walked up to me and asked:– "What's that?"
Before I even had a chance to answer, "THAT is tofu", in an almost…