June 29, 2020
FOOL-PROOF and only 4-ingredients! So hearty and rustic with the most amazing crust + fluffy, soft, chewy inside. Seriously, SO GOOD.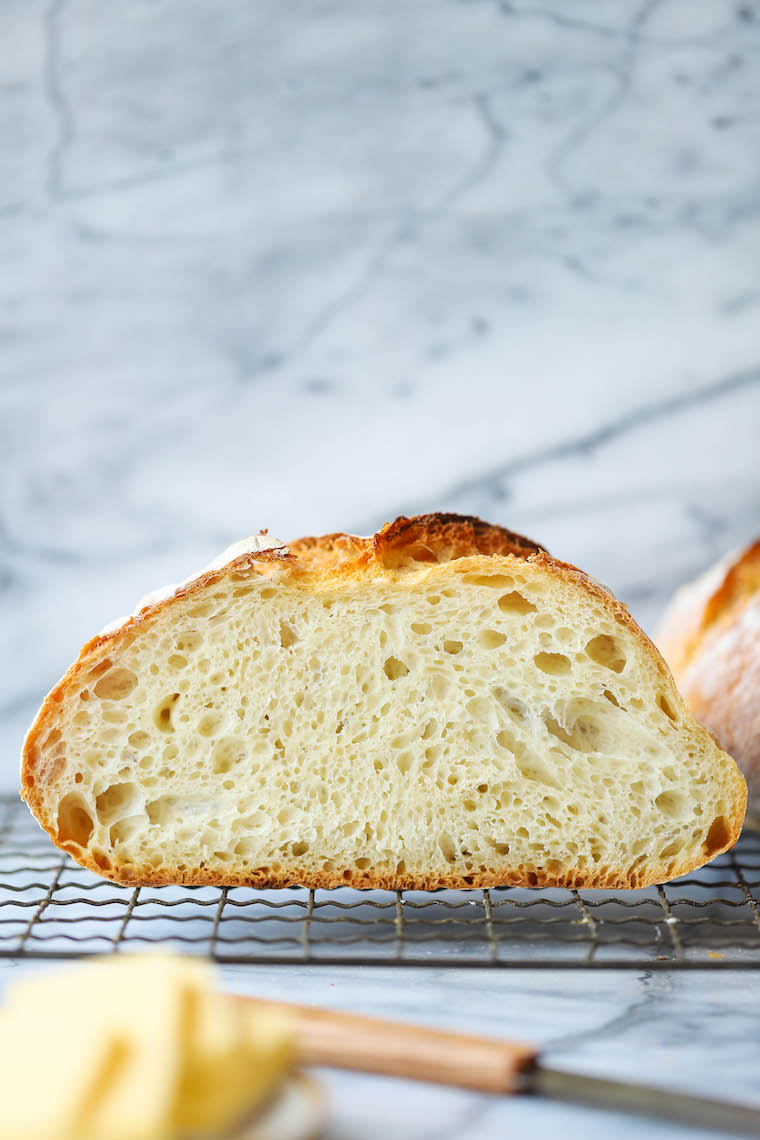 Guys, please say hello to my COVID baby.
Yes, that's exactly right. My bread baby. My bread baby I made every single week starting in March.
My first loaf was…well, it wasn't the prettiest but it was still so darn good. The shaping definitely needed some work.
My second loaf was better, and then my third and fourth loaf were dropped off at neighbors and friends with a contactless drop off.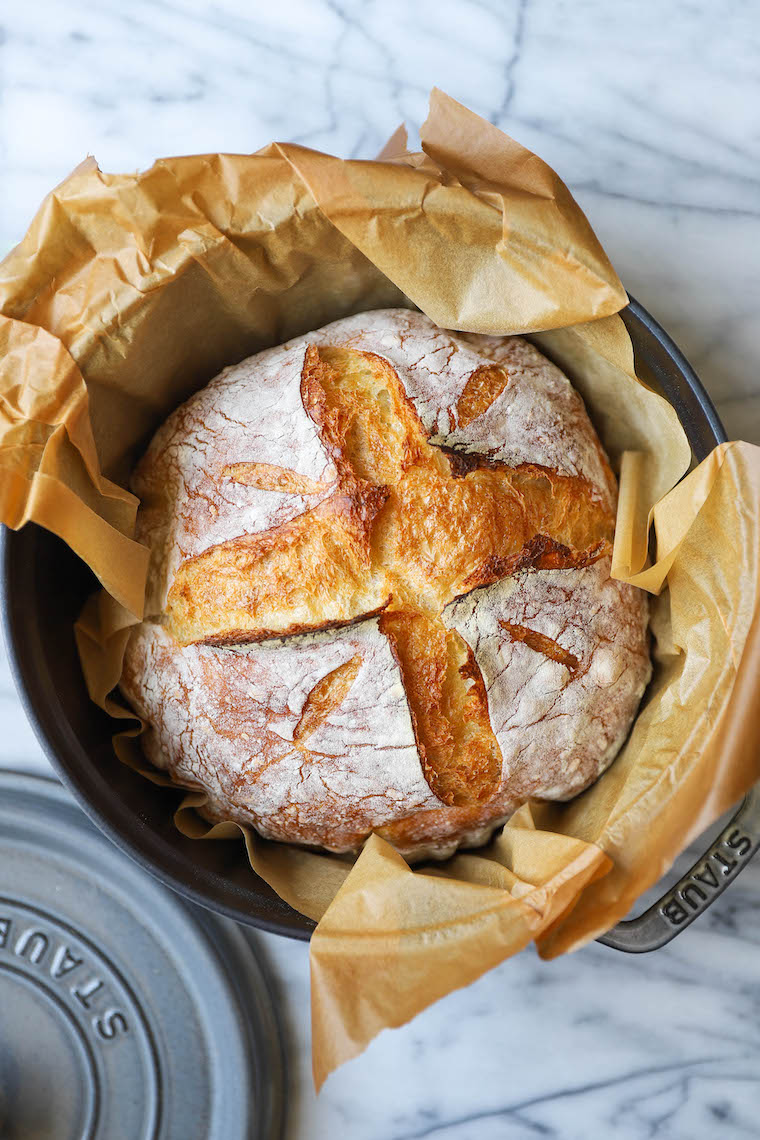 They all got rave reviews. Like the ravest reviews ever. And they all finished the loaves within a day.
I don't blame them. It is just that good. And it's unbelievably easy (except no one will believe you when you tell them that). Bread making has such a tedious, overwhelming rap to make but this no knead method…