This easy Lemon Vinaigrette is a perfect Spring and Summer salad dressing, made with just 5 ingredients! It's bright and refreshing!
Homemade salad dressing is quick and easy to make. All you need is oil, lemon juice and seasoning. Then just whisk or shake them together in a jar and you are done! It's ready to dress up fresh vegetable salad or a pasta salad. This Lemon Vinaigrette takes minutes to whip up and can be stored in the fridge for a week. It's a great way to add a burst of citrus flavor to fresh veggies!
Ingredients:
lemon juice: freshly squeezed is the best, since it has the brightest flavor;
olive oil: extra virgin is the best for homemade vinaigrettes;
Dijon mustard or honey mustard: adds flavor and slightly creamy texture to the dressing;
honey (if using Dijon): to add sweetness;
minced garlic (optional)
salt and pepper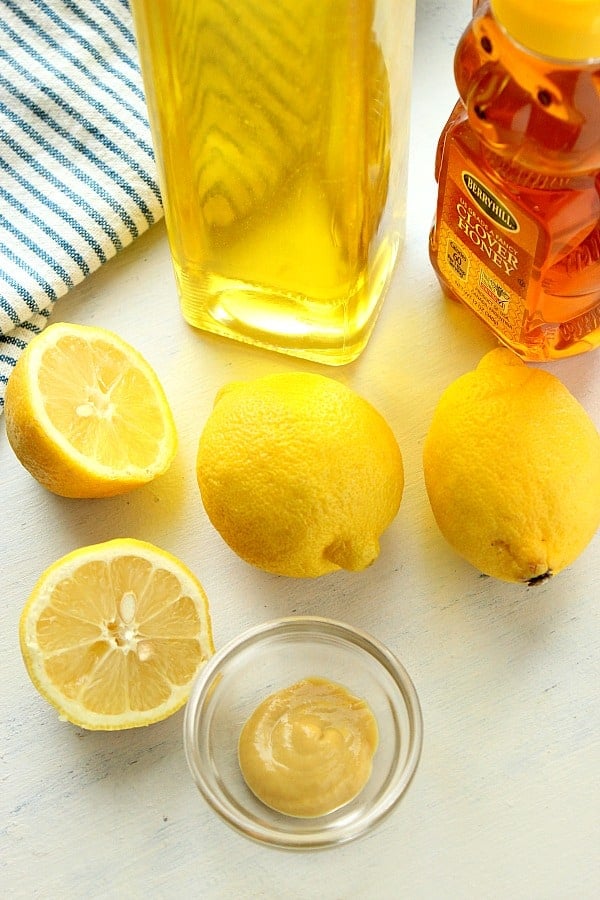 How to store lemon dressing?
I…