Donut Holes have to be the best part of making donuts. They are bite size and fun to eat!
Donuts are fairly simple to make and making them homemade is even better. For the best in homemade pastries try my tried and true donuts, Apple Fritters and Beignets.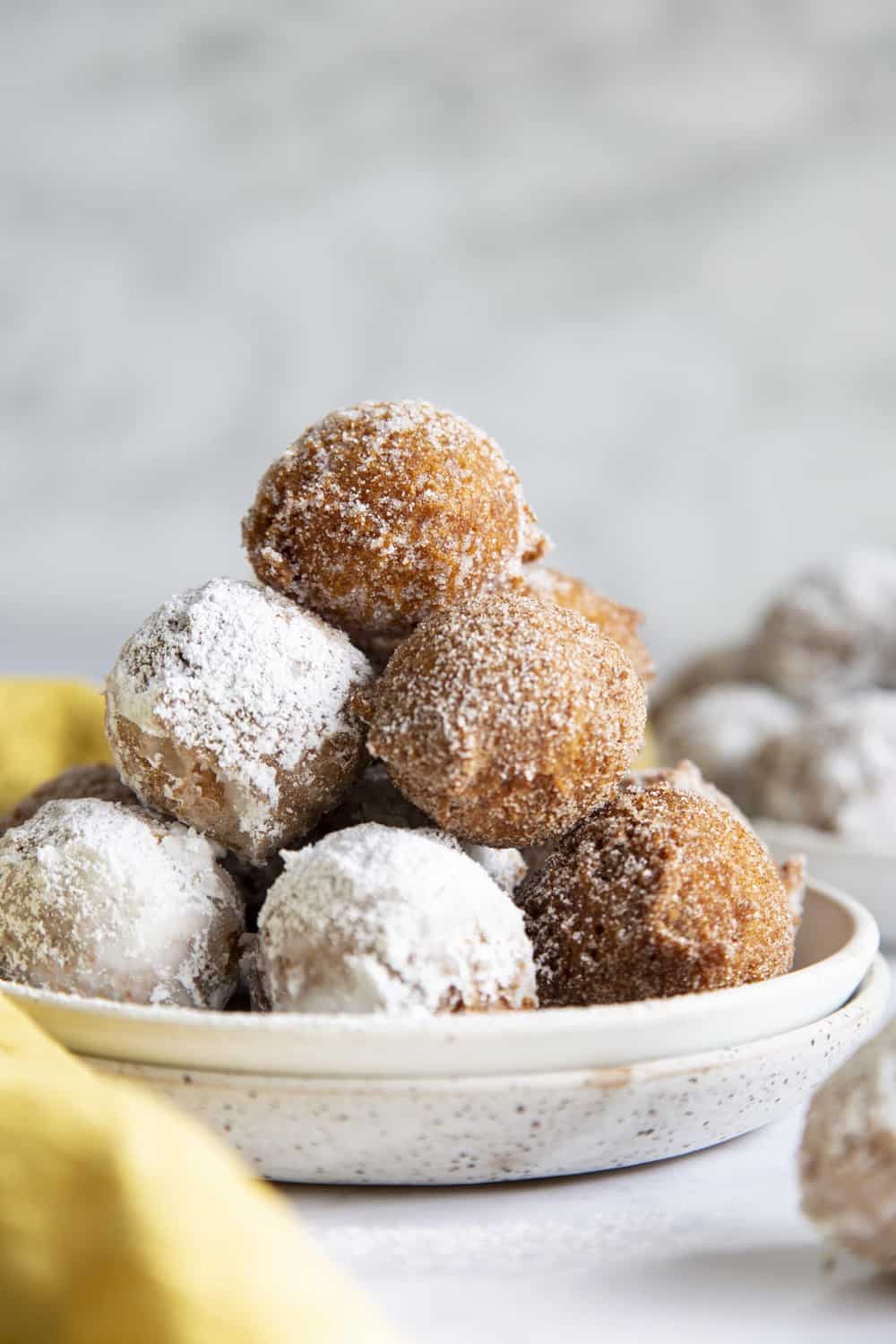 Homemade Donut Holes
Whenever we make homemade donuts at home, everyone gobbles up the donut holes first. Donut holes are bite sized pieces of perfectly fried dough covered in a variety of toppings. They are a great way to try all the different coatings and glazes without having to eat a whole donut each time.
These donuts are truly the best, They are fast, no rise, no yeast donuts for starters. This means you can make your donuts and eat them too! You don't have to wait forever for them to rise. These donut holes will cook faster than a regular sized donut, which will also save you time in the kitchen. The donut recipe calls…