Make your kids excited to get out of bed with these Homemade Air Fryer Pop Tarts! These pop tarts have a crisp flakey crust with a tender sweet filling, and topped with frosting.
Breakfast is the most important meal of the day and definitely a favorite meal in our family. These air fryer pop tarts will pair awesomely with a Breakfast Casserole or Eggs and Bacon.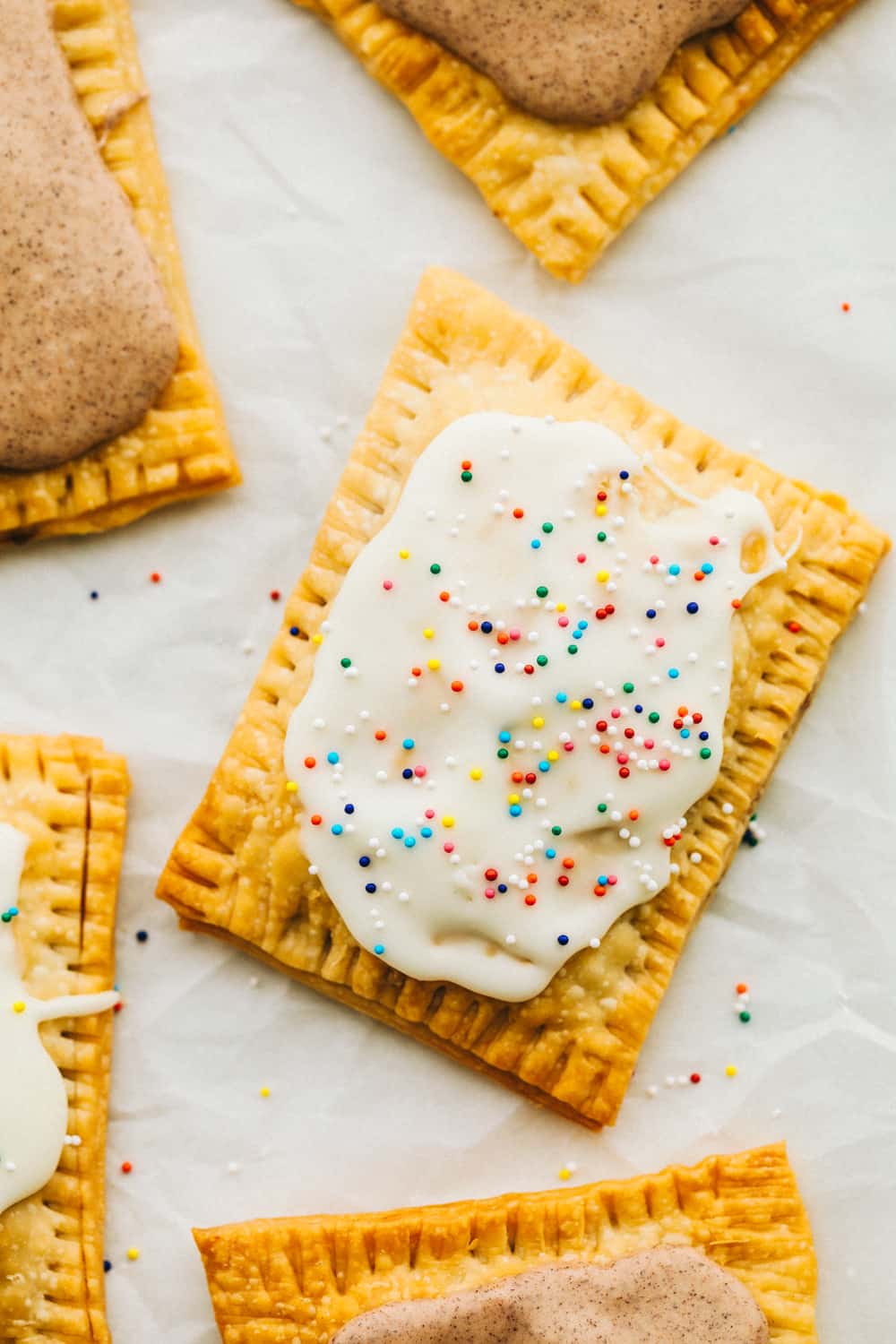 Easy Air Fryer Pop Tarts
These air fryer pop tarts are a handheld treat the whole family will go crazy for. They are super easy to make and kids can even help. Using premade pie dough speeds up the process even more. Growing up pop tarts were always a special treat. Now they are even more amazing when you make them homemade and in your air fryer.
Air Frying crisps these pop tarts to pastry perfection. They are just about as easy and quick as opening a box from the store but these homemade pop tarts taste so much better! With…