Easy English Trifle is a light, delectable, sweet treat. It's so easy and so delicate and beautiful. Make sure you spotlight this fanciful dessert in a clear bowl, for all to see it's luscious layers.
Everyone loves dessert! And when they're easy it's even better. Try some of these other easy desserts the next time you need a quick treat. Easy Tiramisu, Easy Brown Butter Almond Cake, or Easy Crème Brulee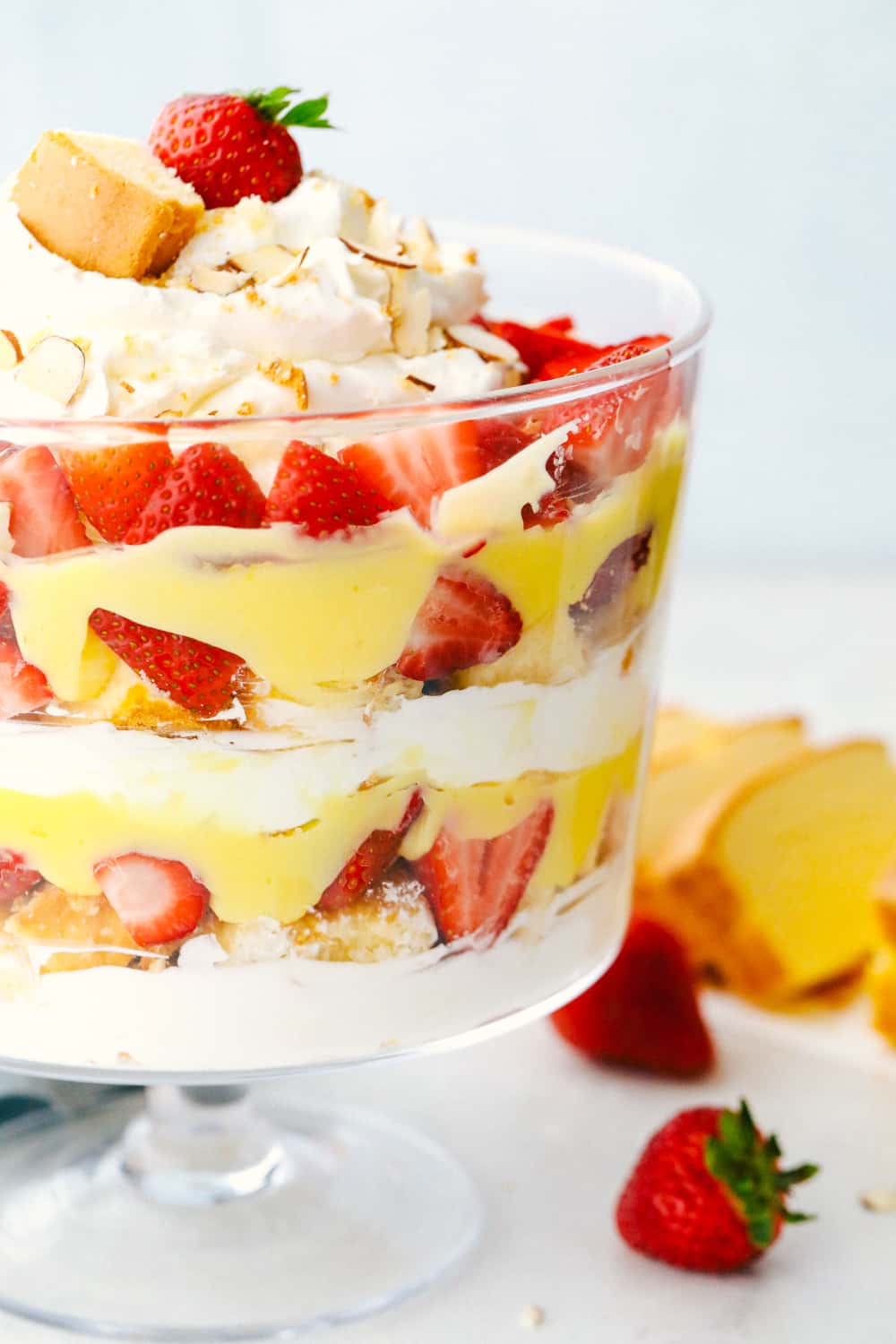 Layered English Trifle Recipe
Who knew that such simple ingredients could become such a stunning dessert. Clearly it's treat not just for the taste buds, but for the eyes as well with it's beautiful layers. I love the addition of cream cheese to the heavy cream, it adds such richness and tang. It's a perfect combination with the pudding and fruit.
English Trifle is often used at special occasions and festivities, especially holiday season. It's so easy and beautiful…