Mexican dinner night is fun and easy with these Crockpot Chicken Fajitas! They are loaded with chicken, bell peppers, onion, and spices, then served with all your favorite toppings.
Be sure to serve your fajitas with Horchata, Tortillas and Rice for the full restaurant effect!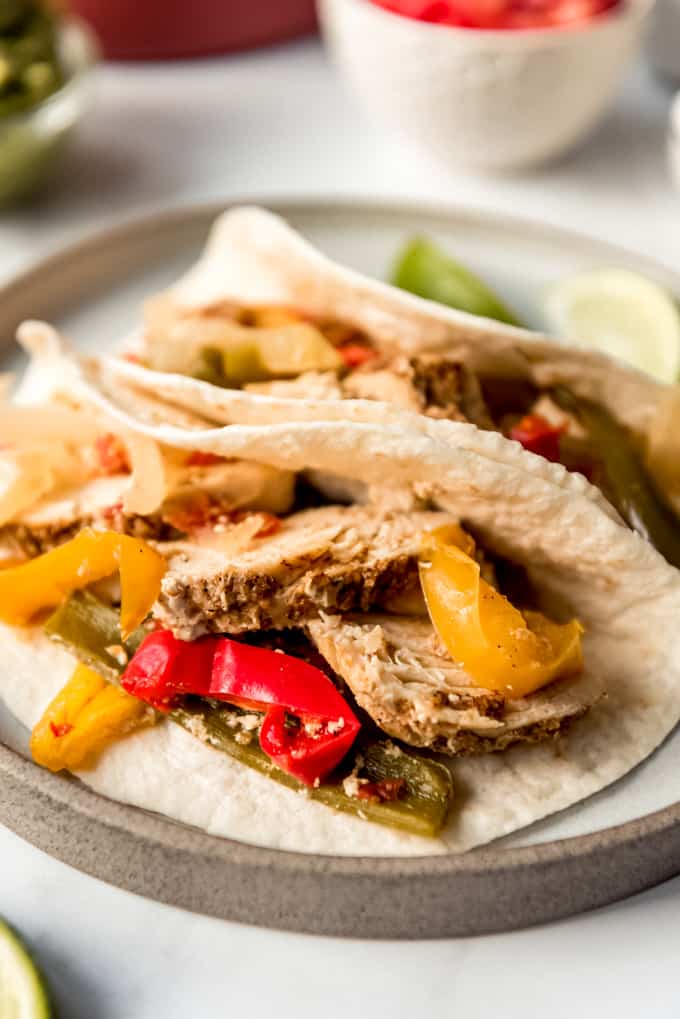 Crockpot Fajitas
Fajitas are a go-to meal when I find myself with one of those big bags of bell peppers from Costco that I want to use up. There is a lot of healthy bang-for-your-buck in fajitas because of all the veggies. For some reason, kids go crazy for fajita veggies when they won't always eat them otherwise!
The best part about fajitas is that you get to serve them family style with all the fixings like sour cream, guacamole, pico de gallo, and shredded cheese on the table. Then everybody assembles their own on soft flour tortillas. It's great for casual family dinners and is a nice change from…