This Comforting Vegan Stew is super easy to make and only uses super simple ingredients that you probably keep in your fridge and pantry all the time…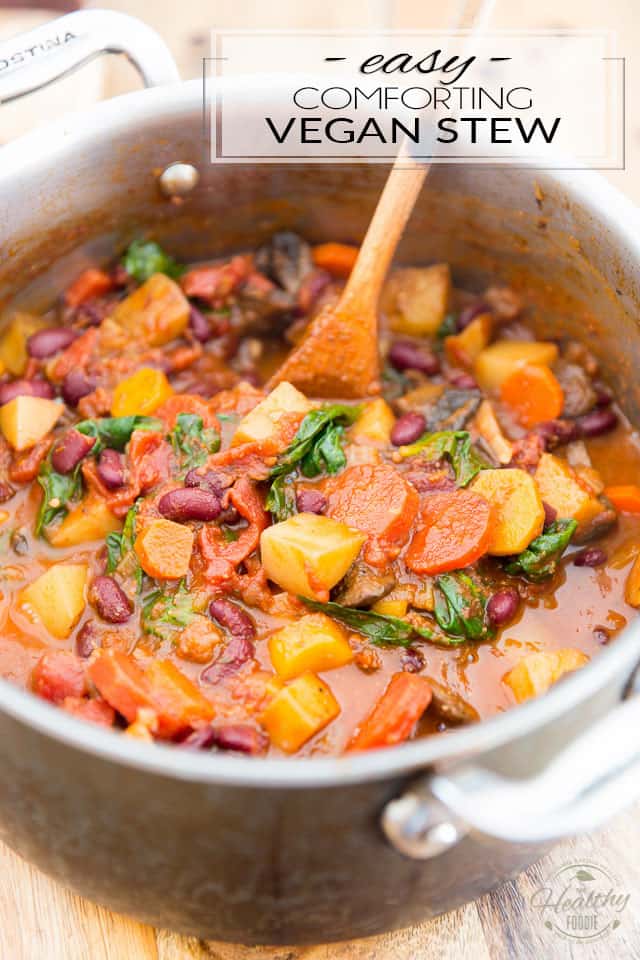 I'm back from Costa Rica, people… or well, at least my body is! I definitely left my heart somewhere over there, buried at the foot of some majestic palm tree, right next to a fallen coconut. But as much as I'd have wanted to stay there forever, I had to come back, and even earlier than initially planned.
Truth is, I have been back for almost 2 weeks now, confined at home as is required by law, but it's been such a strange return that I've been in a mixed state of shock and confusion ever since I got home. I don't quite know what to do with myself. Or what to feed myself, for that matter.
All I can say is that comfort food ranks really high on my list of coveted sustenance. But when circumstances make it kinda hard to…