Black bean soup is easy to make, delicious, and healthy. It's made with kitchen-staples like cans of black beans, carrots, onions, and spices so you can make this recipe anytime you're craving Tex-Mex flavors.
A side of Bread is perfect for dunking in this tasty soup. And if you love black beans, also check out this Black Bean and Corn Salad.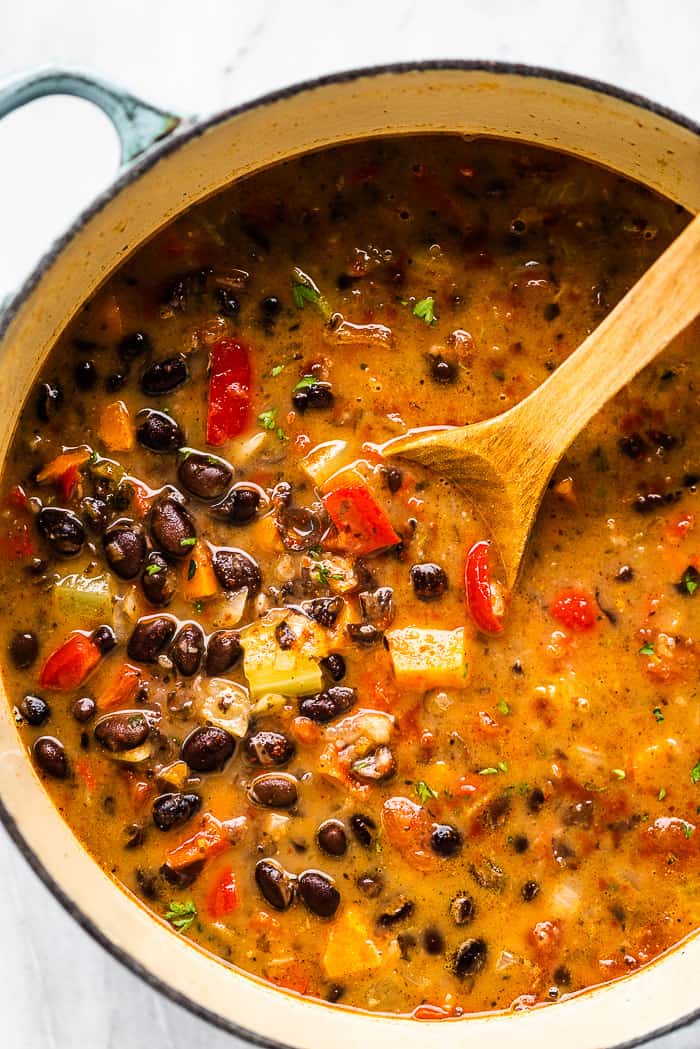 Quick and Easy Black Bean Soup
We love this recipe as it's flavorful and super easy to make. You and your family can be sitting down to a healthy dinner in just 25 minutes. It doesn't get better than that!
Most black bean soup recipes call for vegetable stock. While you can definitely do that if you want a vegetarian soup, we love to use beef broth. The flavor works really well in this recipe and makes the soup richer tasting. And while we usually use canned black beans, you can also make Black Beans in the instant pot for an even…