Antipasto Skewers are a super easy and delicious appetizer, perfect for any occasion. Colorful and full of flavor, these are true crowd pleaser!
This is a great way to shake up dinner time or an easy way to serve appetizers. Some fan favorites include Caprese skewers, Antipasto Salad and Caprese Salad.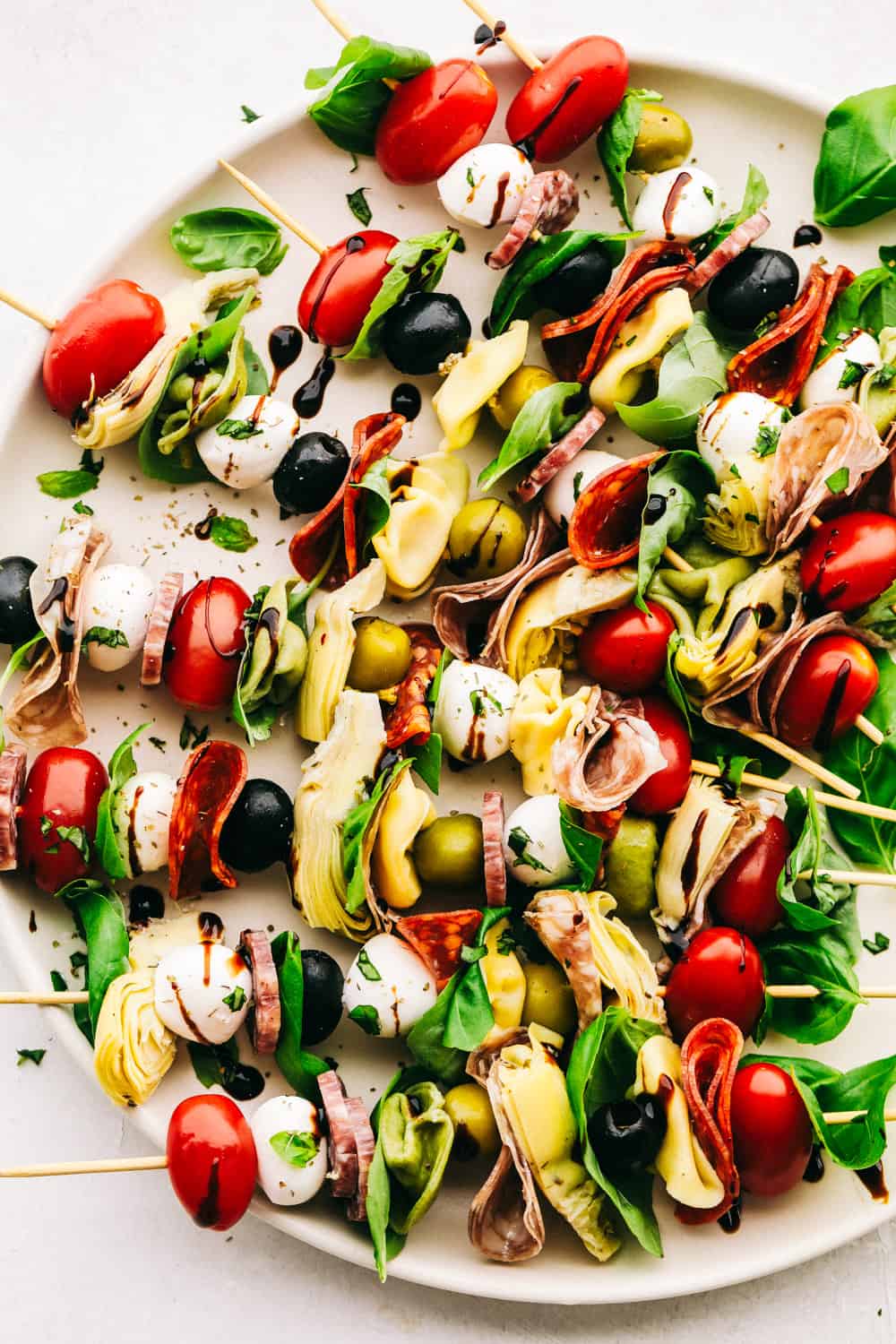 Antipasto Appetizer Skewers
Antipasto is one of my favorite salads. It's a classic combination of pasta and typical Italian meats, cheese and olives. It's all sandwiched with tomatoes, basil, artichokes and drizzled with balsamic glaze. The glaze is optional, but it add so much zing and flavor to the skewers, you will love it.
Antipasto skewers are super easy to assemble. You can make them all the same or mix it up. Just make sure you include all the ingredients on all the skewers. No one wants to be left out from this goodness. If you are making for a crowd, you might want to…