Pimento Dip is creamy, cheesy and so good! This is a fantastic tasty spread that is the hit of every party.
Dips are perfect for any occasion. Similar to this 5 Minute Million Dollar Dip, and this Cheesy Olive Bread, this is super EASY, and super Delicious!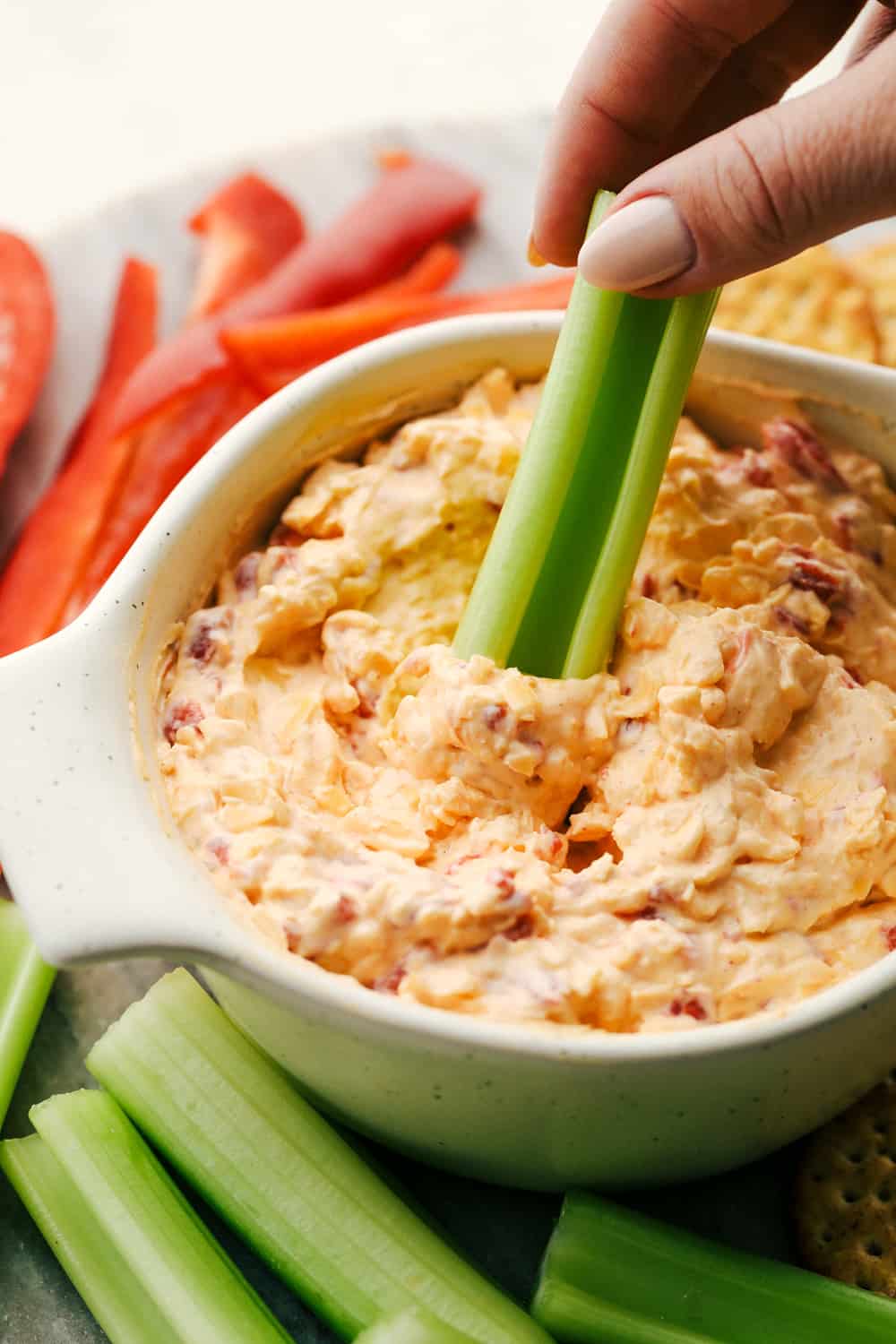 Pimento Cheese Dip
This well known "Southern" dip actually got its start in the north, New York State to be exact. But the South perfected this creamy dish post WWII, which has won the stomachs of many. This is in fact one of the most popular spreads and most used in the south. With it's creamy cheesy flavor there's little wonder why.
Pimento Cheese is one of those dips that adults and kids love alike. It's also very versatile, you can customize it to your tastes. This is fun to make and delicious to eat! It's a true favorite. It can be used in so many ways. And it's so quick and easy to transport. This is perfect…