Homemade marinara is a thick, rich and savory sauce that is a blend of stewed tomatoes with herbs and spices. Make a delicious batch of sauce all from pantry ingredients in less than 15 minutes!
This simple red sauce is famous in the Italian family. The best homemade alfredo sauce also is a favorite and can be made right along side this marinara.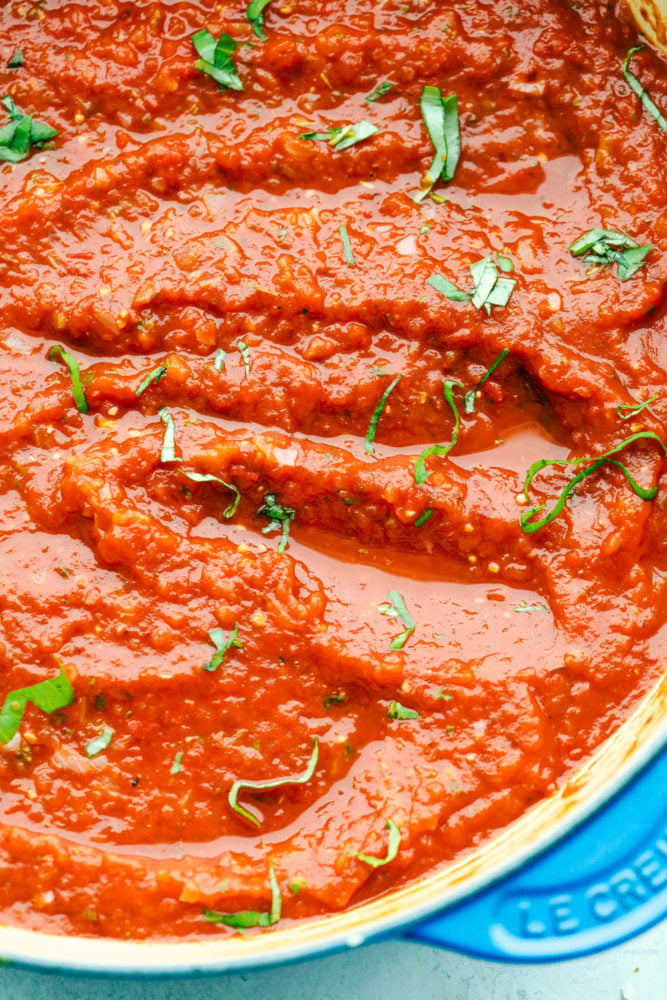 Easiest Homemade Marinara
Get ready to NEVER buy store bought marinara sauce ever again! This marinara will not only WOW you with flavor but it is SO easy to make! Fall in love with this simple recipe that is fresh and can be made year round. Simple ingredients right from the pantry and an easy recipe is what this marinara is made of!
My kids go through so much red sauce. It is a quick lunch or snack idea for them to make or even add it to a homemade pizza recipe. This marinara sauce is so versatile and can go on so many recipes. The taste…