Vegetable Egg rolls are filled with colorful, crunchy flavorful veggies and fried till golden crispy brown. These are a homemade take on a classic take out favorite. Super easy and so delectable you'll never buy them again!
Always an irresistible finger food, they're perfect for all occasions. Pair these with Easy Fried Rice and Chicken Chow Mein for delicious copycat versions of your favorite take out dishes.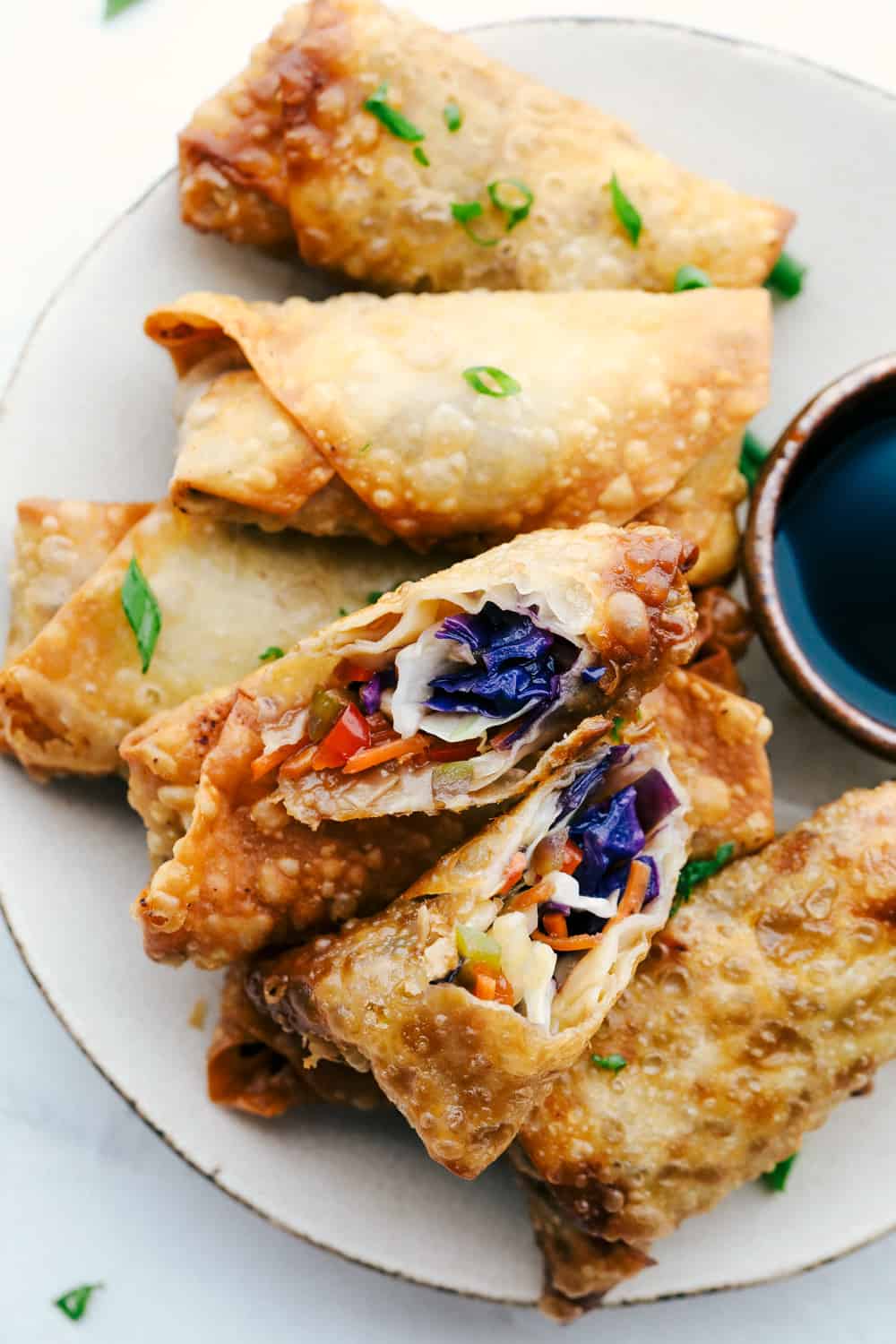 Vegetable Egg Rolls
These are so satisfying with their crunchy savory insides and crispy golden outsides. It's truly an explosion of texture and flavor. Everyone loves finger food and egg rolls are certainly a favorite. Take them to a party, make them for a special dinner or just because, they will be the hit of the party.
The best part of this recipe is how simple and easy it is. Who knew right?! It's even simple to roll them so don't stress it. I've got…