Little Smokies, smothered in a sweet tangy BBQ sauce are one of the easiest, most loved appetizers out there. These are guaranteed to disappear whether it's for a party or dinner, these are just too tasty and fun not to eat.
I love bringing a meaty type dish to add some protein and something savory to an occasion. Similar to Easy chipotle Honey Meatballs, Sweet and Sour Meatballs, or Meatloaf Meatballs, these are meaty, and the perfect dish to counter all the sweet. Grab a toothpick and dig in!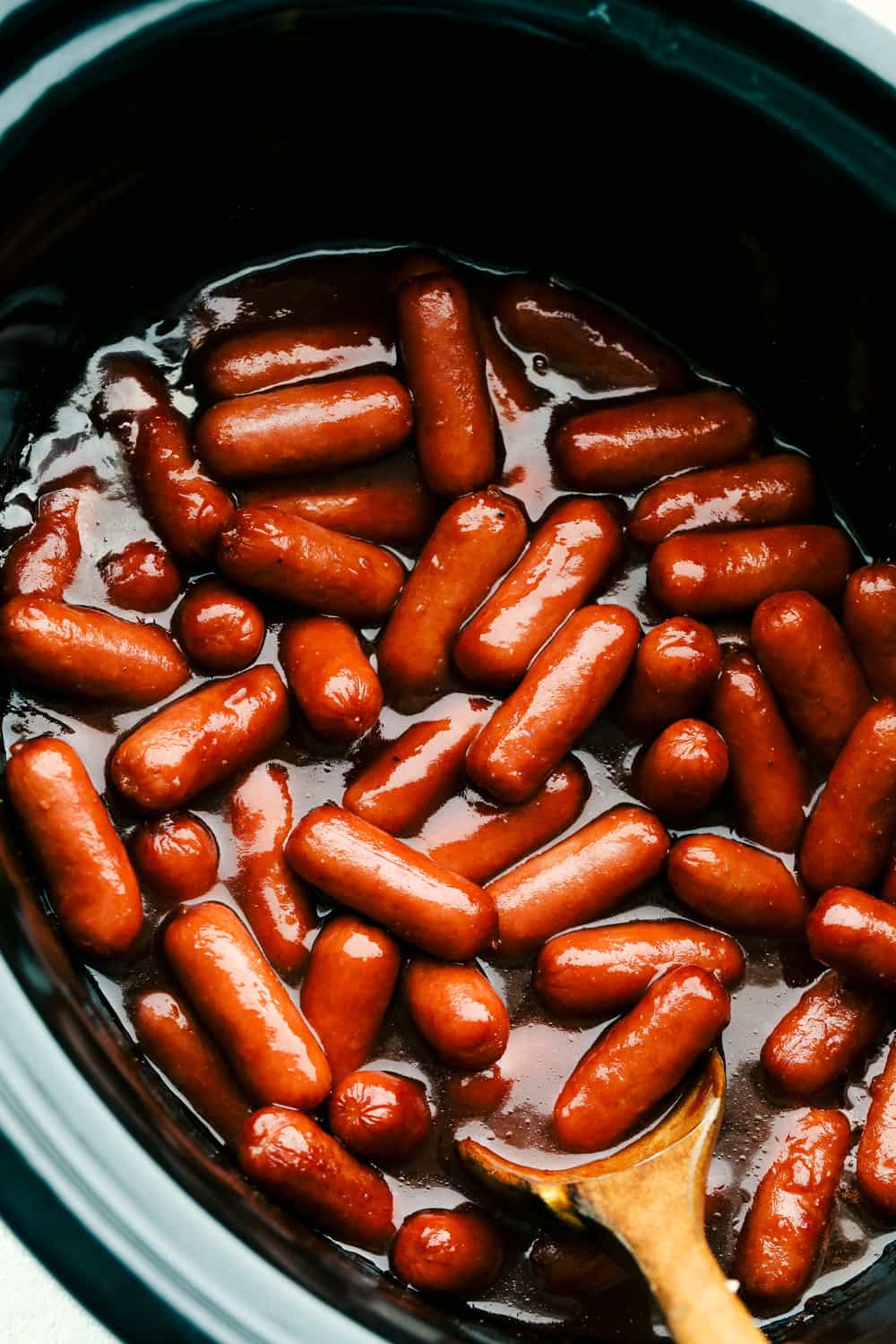 Crockpot Little Smokies
Everyone loves these little smokies, whether you're entertaining, taking them to a party or serving them for dinner. Savory little smoked sausages are the perfect companion for your favorite BBQ sauce, sweetened with a bit of sugar and tang. It's a crowd pleaser for sure! They are just perfect for any occasion.
These are rich and flavorful and so super easy….