Baked Sweet and Sour Chicken is 1000x better than any takeout! It's crispy on the outside, tender juicy on the inside and exploding with flavor. There is a reason why this is our favorite recipe on the blog!
This meal is going to blow your family away! We love to complete this meal with this dishes like Homemade Egg Rolls, Cream Cheese Wontons or Easy Fried Rice.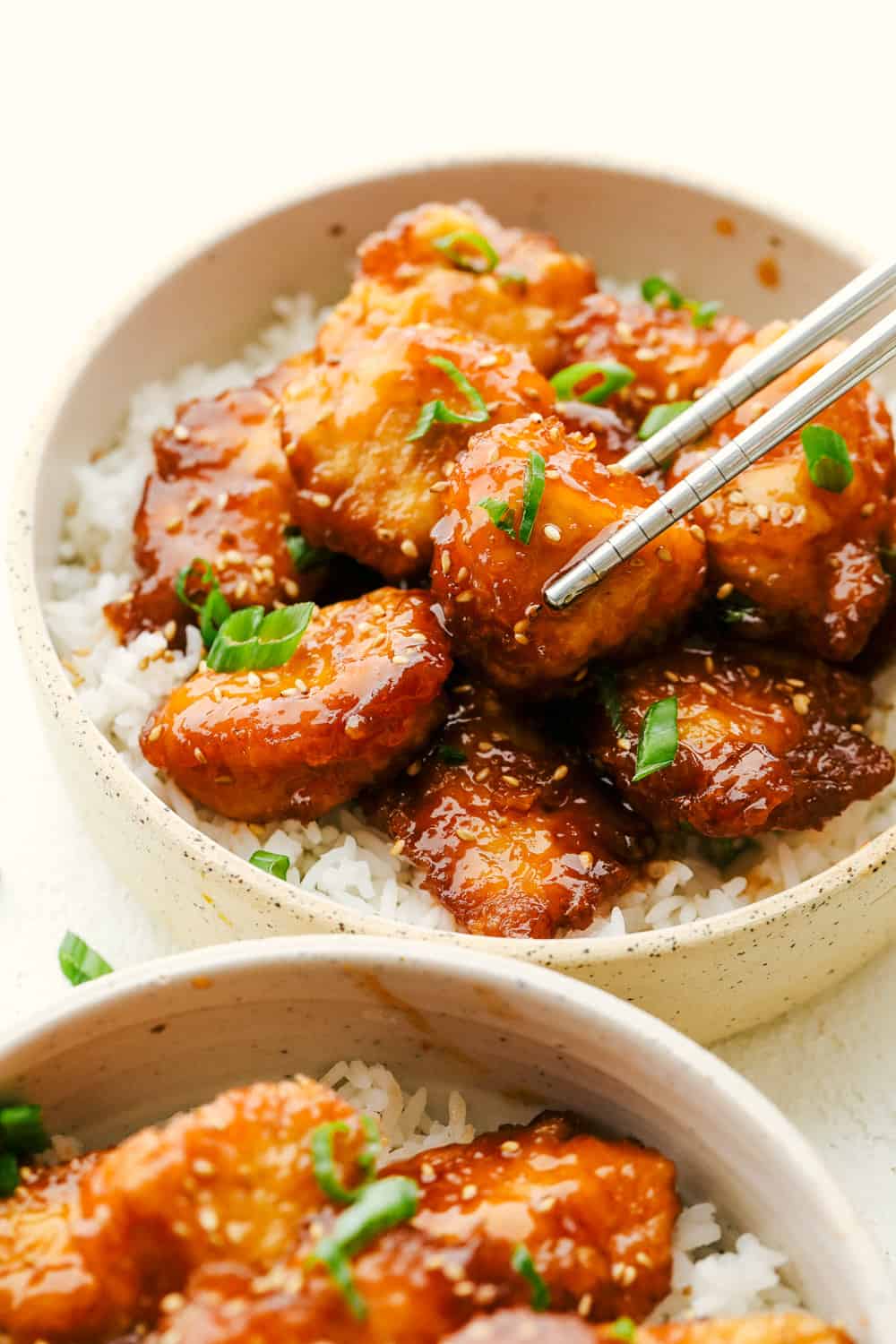 Sweet and Sour Chicken
I am going to keep this as short and simple as possible…you NEED to make this Sweet and Sour Chicken recipe. This recipe is number one for a reason, it's absolutely incredible. We have yet to find any takeout restaurant beat this recipe.
The secret to the breading is the cornstarch, it makes such a huge difference and the flavor of the sauce is unbeatable. It will thicken as it cooks, coating the chicken perfectly. It's also easy enough that you just might have to add this to your menu every…