Air Fryer Potato Chips are a chip lovers dream come true! Now you can have all the chips, and none of the guilt!
Potatoes and air fryers were meant to go together. Air frying makes the BEST Baked Potatoes, French Fries and "Roasted" Potatoes you will ever have!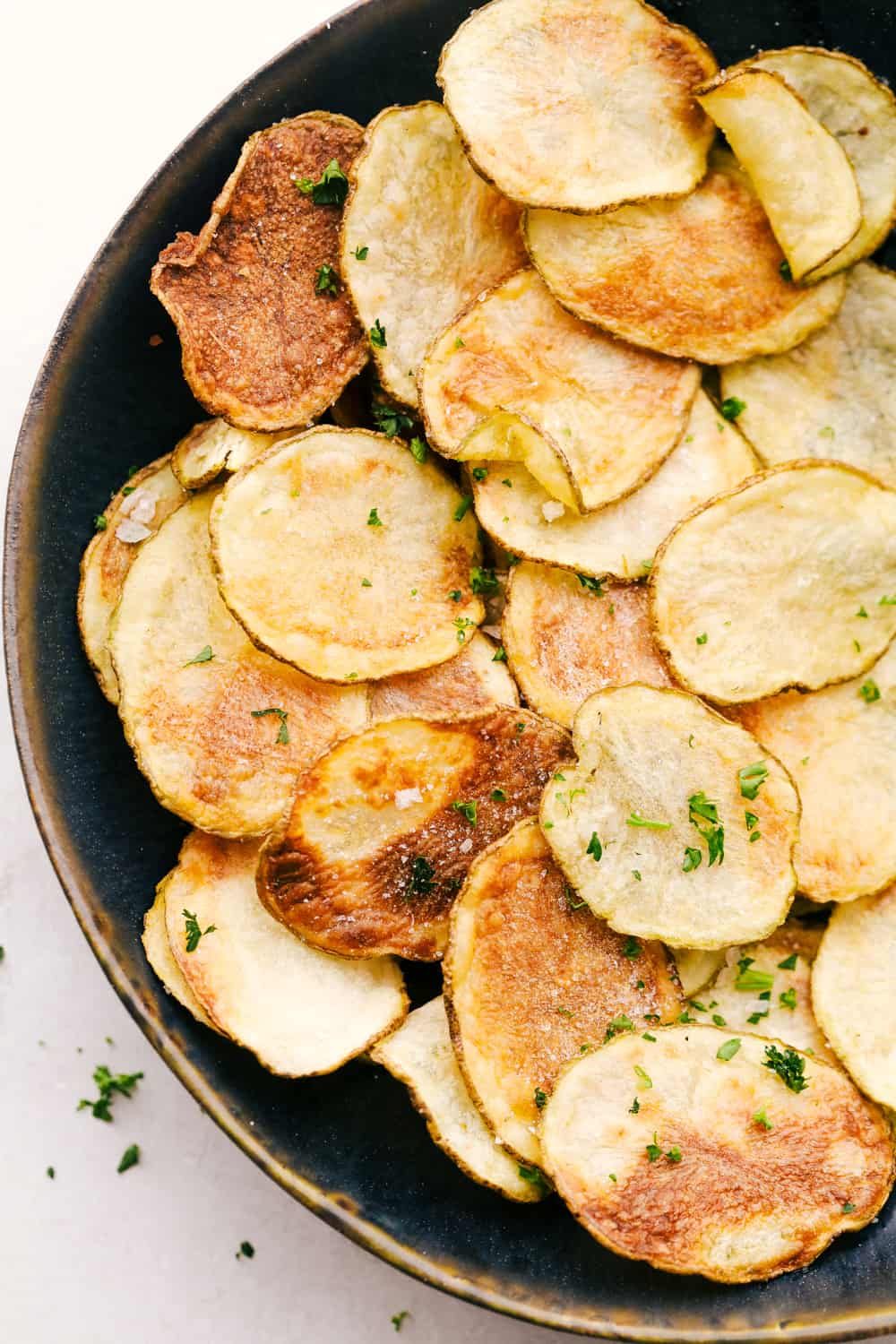 Homemade Potato Chips
First of all YES, these crispy potato chips will take a bit of time. But YES, it will be so worth it! Homemade anything just tastes better, from homemade taco seasoning to pop tarts, they are so good! These air fryer potato chips are no exception. Crunchy, crispy, and a little bit salty, these chips are going to hit the spot!
Making the potato chips in the air fryer is a snack time game changer. Although they need a good spritz of oil to air fry, these are so much better than anything store bought. All the flavor, and crunch without the extra fat. These crispy chips are going to wow your family and…