Perfect Air Fryer Baked Potatoes are crispy on the outside and tender fluffy on the inside. Perfect addition to any meal, or a meal all on its own!
Whenever I think of baked potatoes, my mind automatically also thinks steak! It's a classic combo, steak and baked potatoes. Try these amazing air fryer potatoes with any of these favorites. Perfect Air Fryer Steak with Garlic Herb Butter, Amazingly Delicious Skillet Salisbury Steak or use this World's Best Steak Marinade on any steak for the most amazing meal.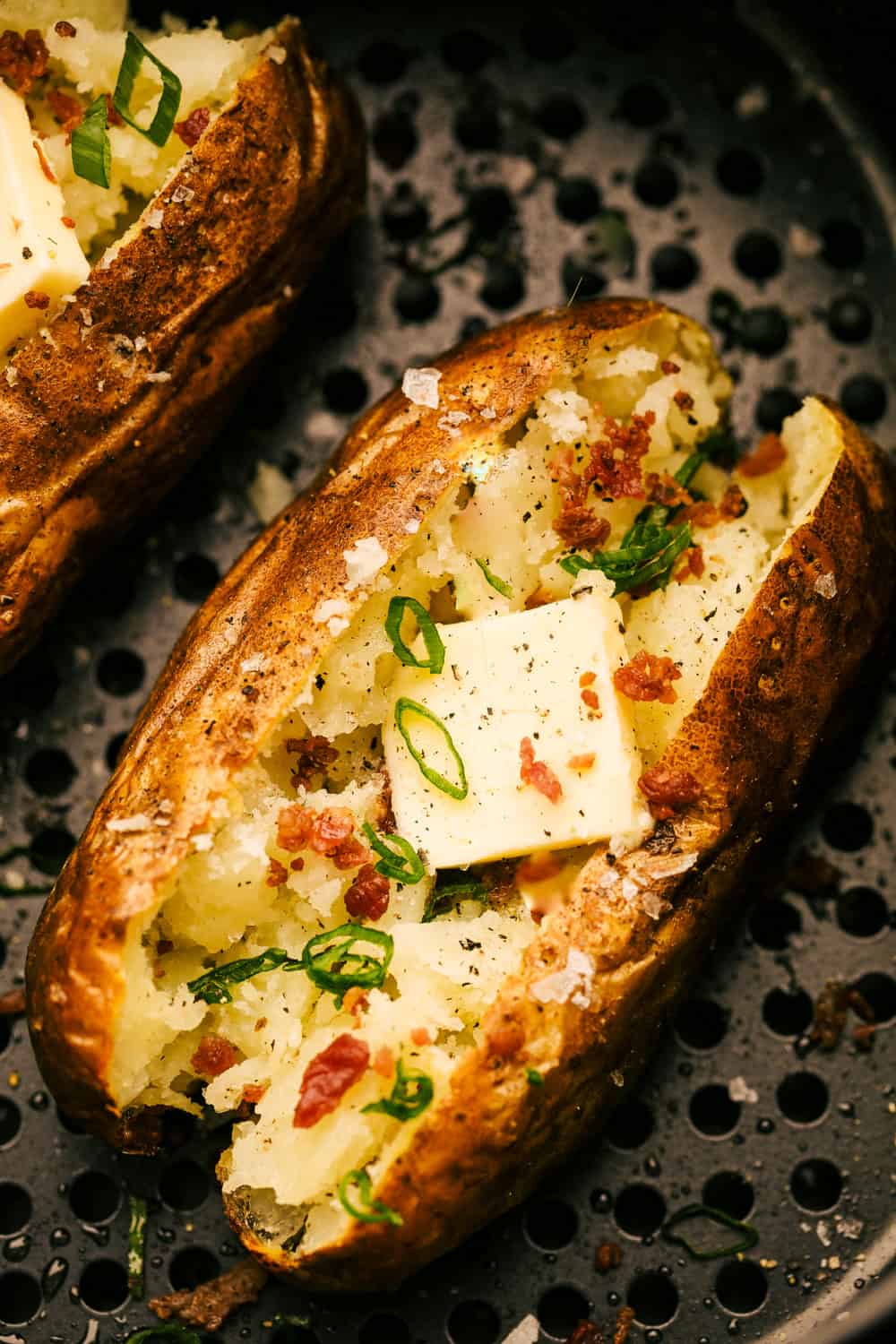 Air Fryer Baked Potato
These are truly the best baked potatoes EVER! I don't think I'll ever be able to eat potatoes any other way. You and your family are going to fall in love with these potatoes. For those who never like to eat the skin, you're going to want to eat the skin of these beauties! It's salty, crunchy and heavenly. The inside is fluffy, light and tender….