Crispy Air Fryer Onion Rings are going to be your new go to favorite. Golden, crunchy and cooked to perfection, these onion rings are so addicting!
Onion rings make the perfect side dish to your favorite meals. Pair them with Chicken, Grilled Cheese, or Burger.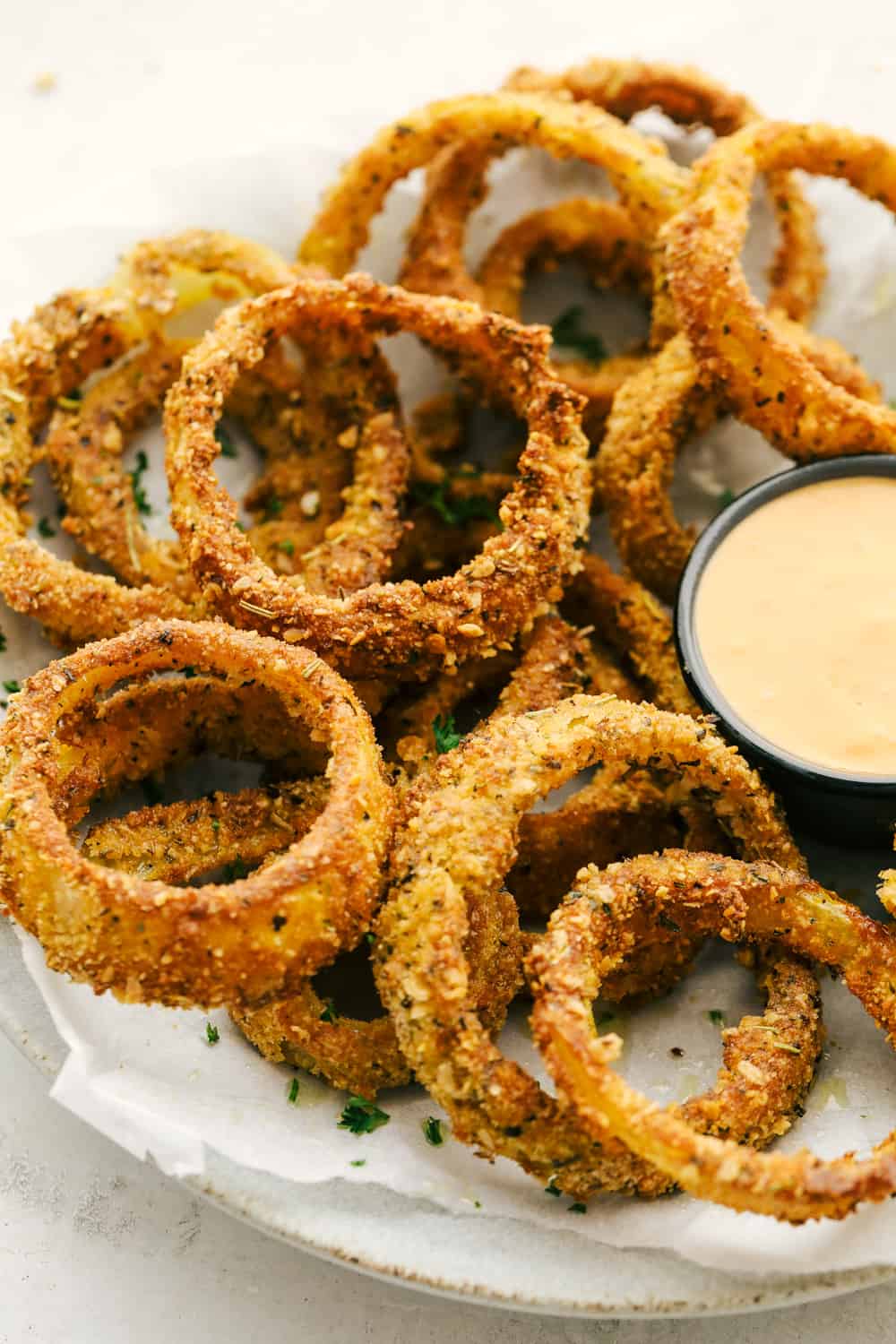 Homemade Onion Rings
Along with french fries, and tater tots, onion rings are hands down one of my favorite things to get at restaurants. They are always so crispy, the onions are tender and they are so full of flavor. Now you can get the same, if not better, onion rings right in your own home. These air fryer rings are perfectly seasoned and crisp up impeccably, while the onion becomes super tender. Your family is going to love these.
Air frying these onion rings also makes them a healthier option than deep fat frying. That is definitely a win win! You can have your "fried" food and eat it too! You may want to make a…