Pan seared chicken is smothered in a decadent sauce with spinach and artichokes in this Creamy Spinach Artichoke Chicken. It's a quick simple way to put a gourmet meal on the table any day of the week. Not only is it quick to make, it's made all in one pot so clean up is a breeze.
It's so delicious, it's a winner all the way around. To make a complete meal, combine this creamy dish with some Homemade Easy Cheesy Garlic Bread and the Best Winter Fruit Salad for a tasty meal.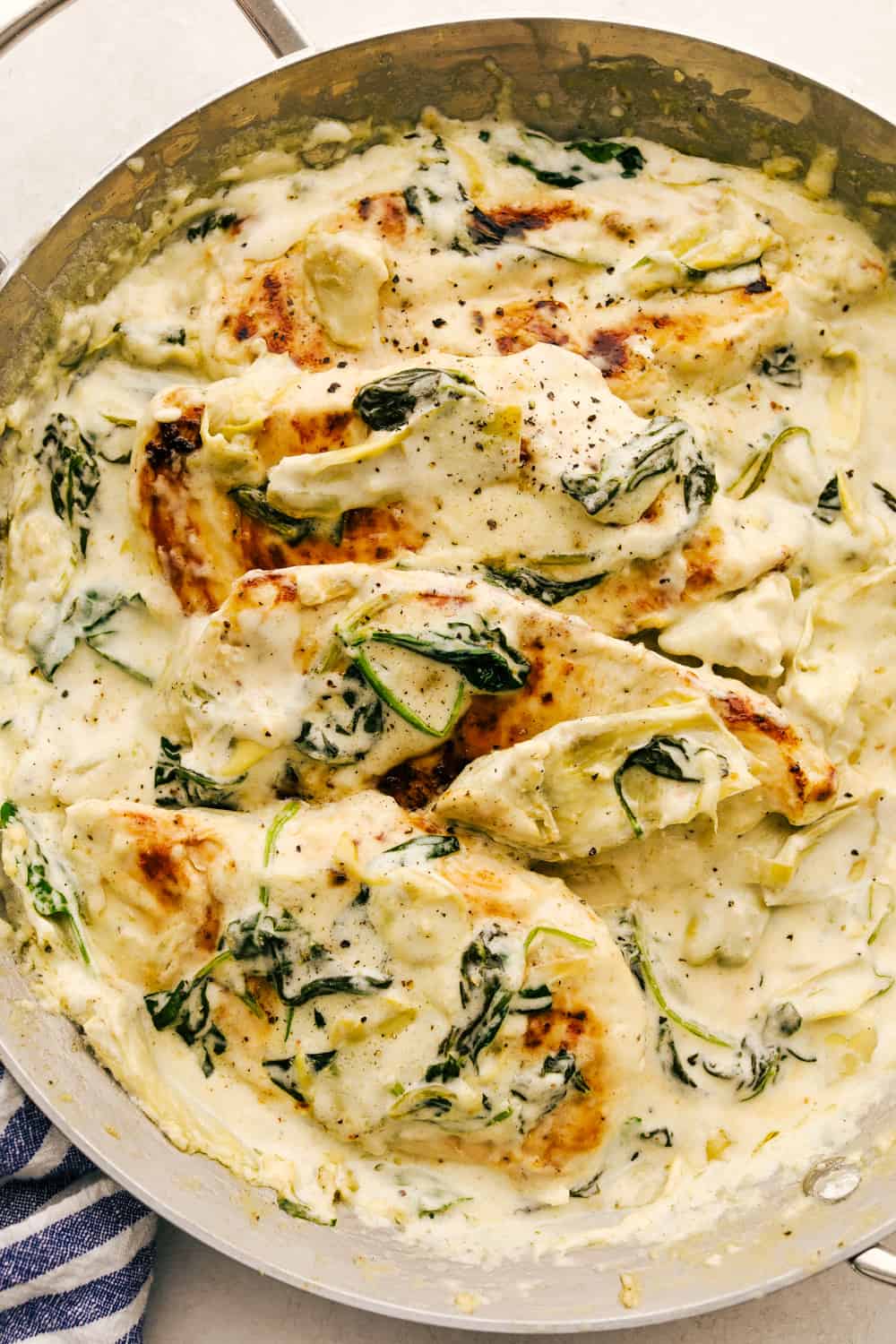 Spinach and Artichoke Chicken
This recipe is literally like taking spinach artichoke dip and turning it into a meal. It's so heavenly. The creamy cheesy sauce is thick and savory. The spinach adds flavor, color and vitamins. Artichokes have such a great tang that brightens the sauce, it's magical. Chicken adds the protein for a complete meal that is sure to satisfy.
It's such an exquisite sauce…