December 4, 2020

Soft-pillowy gnocchi, a garlicky cream sauce, tender, juicy chicken thighs, and sneaked-in kale? Yes, 1,000% yes.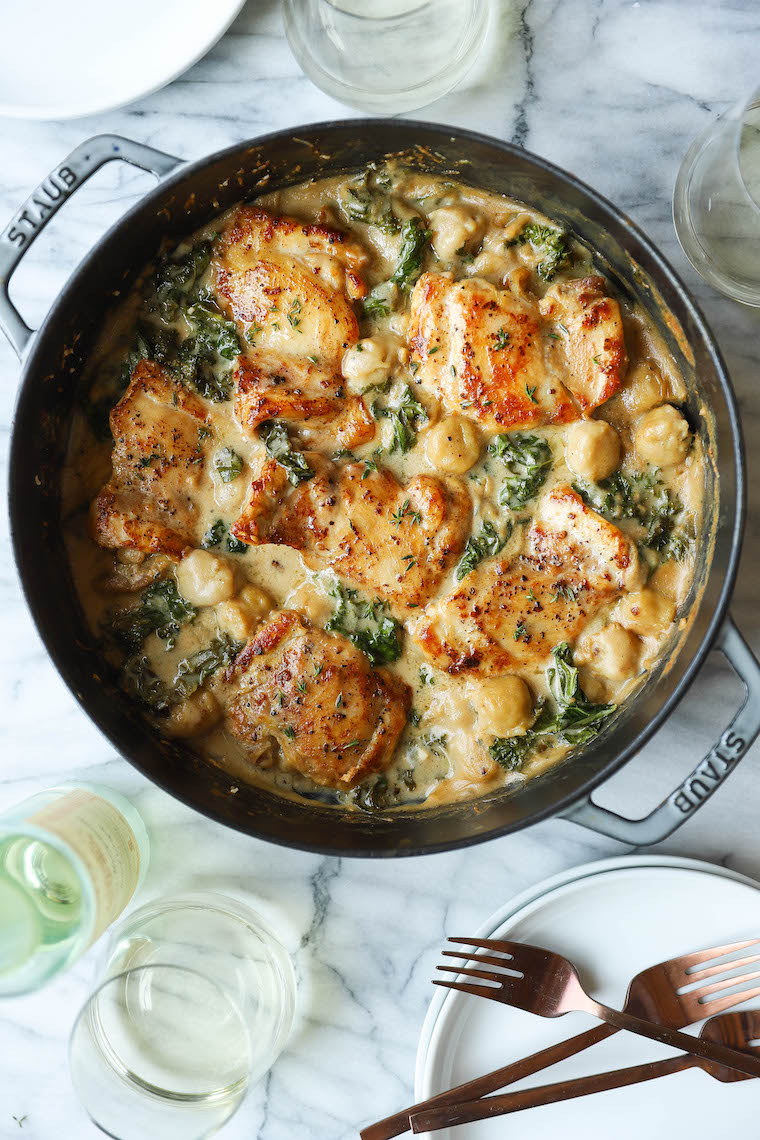 If you need one of those nights in with a tall glass of white wine (that you can also use in this recipe) and the best kind of comfort food you can eat in the most comfortable sweatpants, this is it for you.
It's hearty, it's cozy, and it's super super easy to whip up.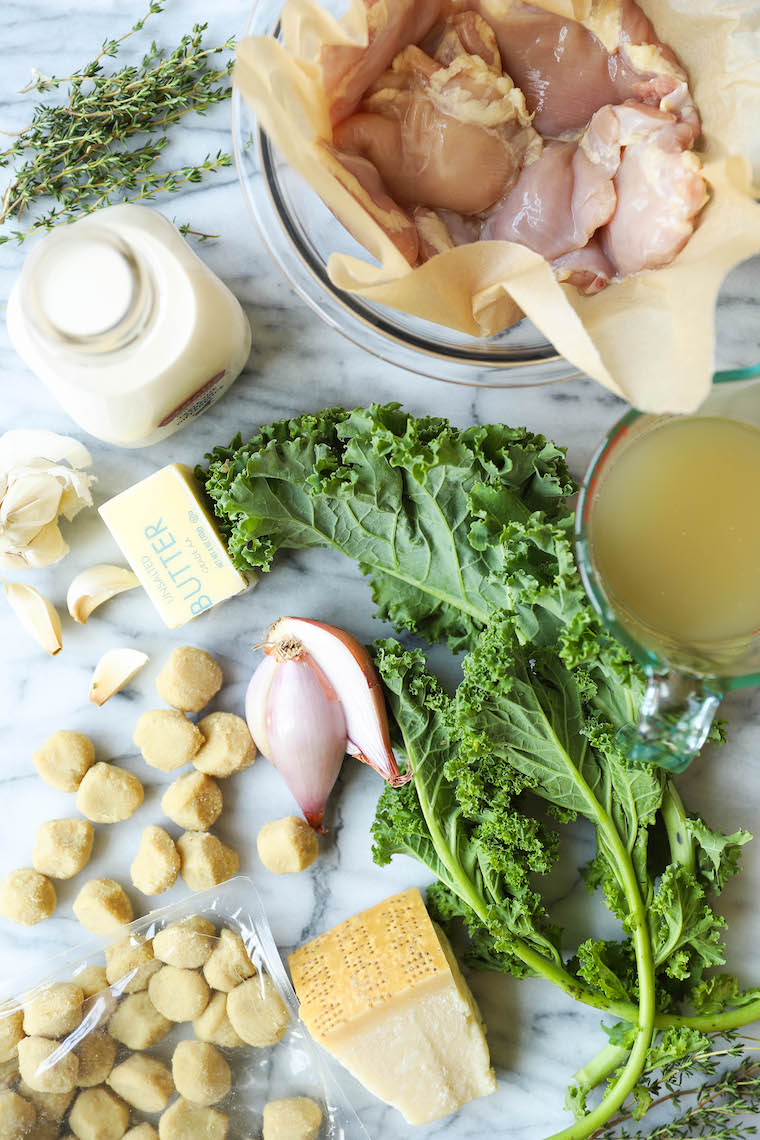 Now you can use store-bought cauliflower potato gnocchi (I used the one from Whole Food's here – it seemed a lot lighter and less dense than the regular kind of gnocchi), or you can go that extra mile and use the homemade gnocchi recipe here.
IT IS ALL GOOD. There is absolutely no wrong-doing here at all. Just know that the cream sauce is absolute perfection.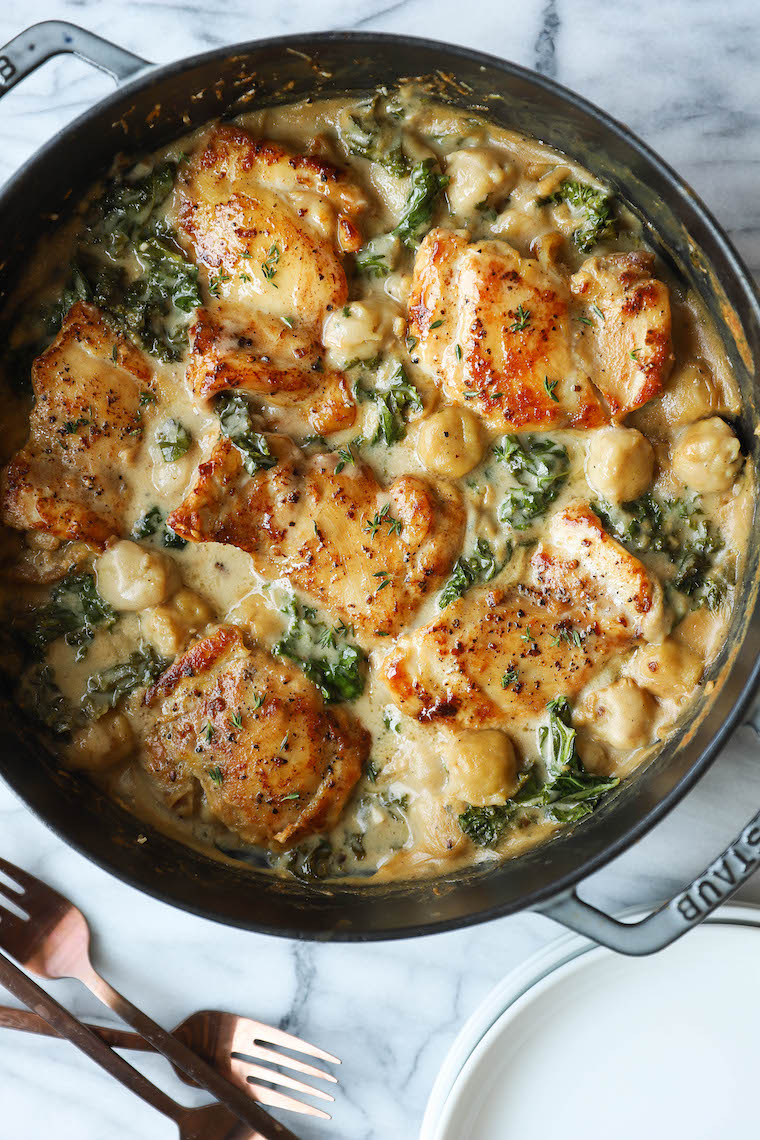 Creamy Chicken and Gnocchi