Cream of Mushroom Soup is a dreamy creamy soup full of delicately flavored sautéed mushrooms and herbs. If you love the taste of cream of mushroom soup, but can stand the canned version, this is for you! This is a fancy, thick, rich, restaurant worthy soup you can whip up at home in no time.
It's a mushroom lovers soup dream come true. Serve this scrumptious soup with a side of Homemade Parker House Rolls, and some vegetables that are either Stir Fried or Air Fried for a complete yummy meal.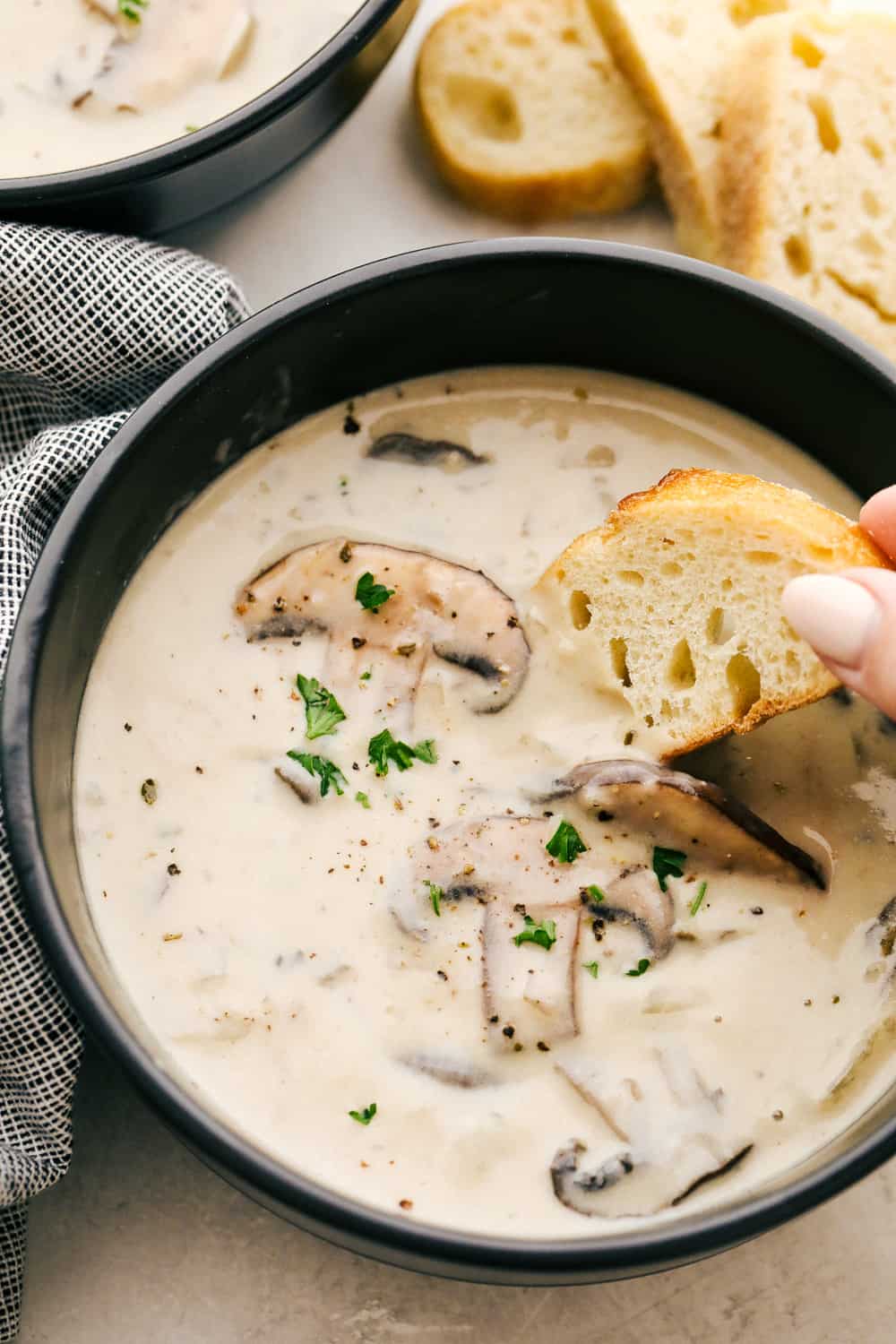 Creamy Mushroom Soup
Soup on a cold night, just warms the soul and this soup is no different. With buttery sauteed mushrooms and onions, then simmered in a perfectly seasoned cream sauce, it's a mega power comfort food in a bowl. Grab a crusty loaf of bread and salad and dinner is made!
With easy to find, pantry staples, this soup is easy to make and so flavorful. The mushrooms have a great…