Cowboy Casserole is a family favorite made with seasoned ground beef in a creamy sauce, corn, cheese, and topped with crispy tater tots. It's irresistible!
If you love easy casserole recipes, also try this Tuna Rice Casserole and this Chicken Divan Casserole.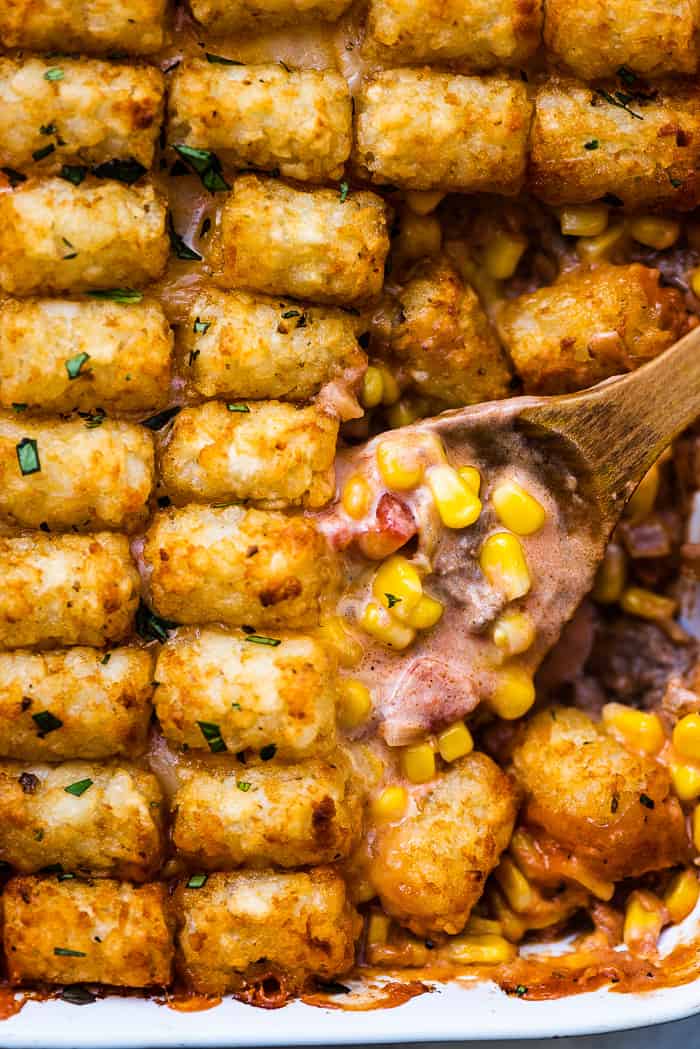 Tater Tot Casserole
This is a tried and true family favorite. When you need a quick and easy recipe that everyone will love, this is the answer. From the creamy ground beef sauce all the way up to the crispy tater tots, this recipe is as deliciously cozy as it gets. It takes less than 15 minutes to assemble, so you always have time to make a homemade meal for your family. Trust me, they'll love this one!
What is a Cowboy Casserole?
Cowboy casserole is a true crowd-pleasing recipe. It's made by layering a creamy ground beef sauce, sweet corn, and cheddar cheese into a casserole dish. Then it's topped with tater tots…