This Honey Glazed Ham is a deliciously prepared ham coated with a brown sugar and honey sweet glaze mixture and then baked to a tender, juicy perfection in every slice. Perfect for your holiday meal!
Christmas is best celebrated with a ham in our family. Try this Juicy Butter Herb Turkey Recipe, Garlic Butter Herb Prime Rib Recipe or Best Ever Beef Wellington Recipe for more delicious recipes to enjoy for your holiday dinner.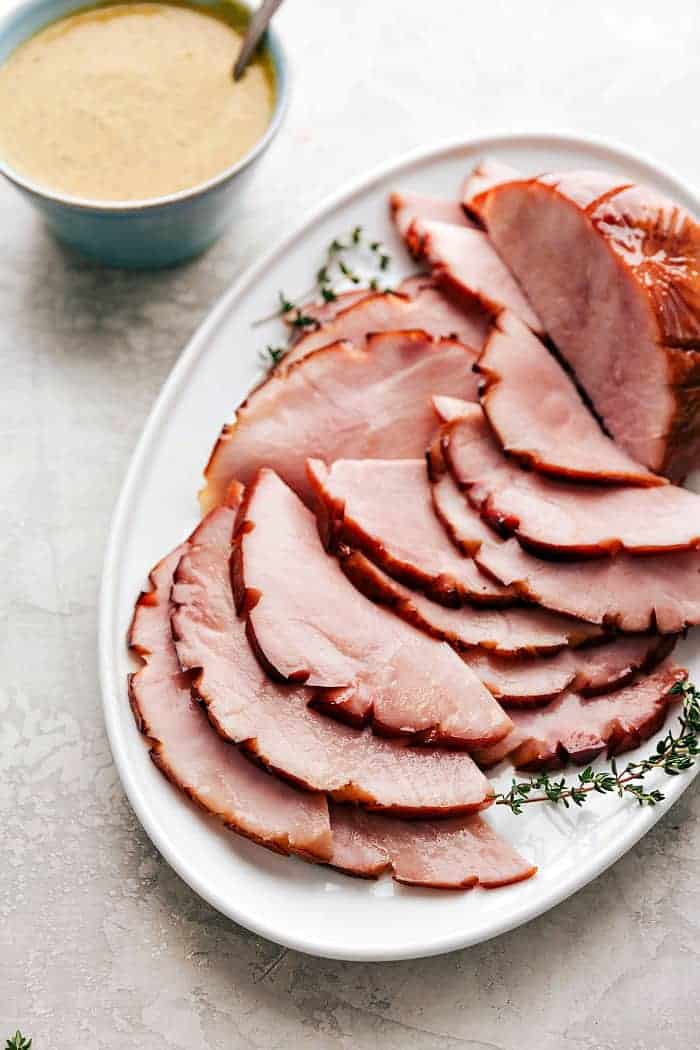 Honey Baked Glazed Ham
Lately I have been craving ham. Isn't that weird? I couldn't wait to bake this ham just so I could eat it with my family and have leftovers. I have been eating ham sandwiches almost every day and I can't seem to get enough of it. This baby has been having some weird cravings. From fruit, to ham. Pretty opposite if you ask me!
A lot of people ask me questions on how to bake the perfect ham. It is pretty simple but there are a…