Classic Deviled Eggs are a favorite appetizer for parties and holiday celebrations. This traditional deviled egg recipe is simple and perfect!
Unlike other deviled egg recipes, this one is easy and uncomplicated, so it will not only be your favorite recipe for classic deviled eggs, but it will be a favorite of anyone who eats them too!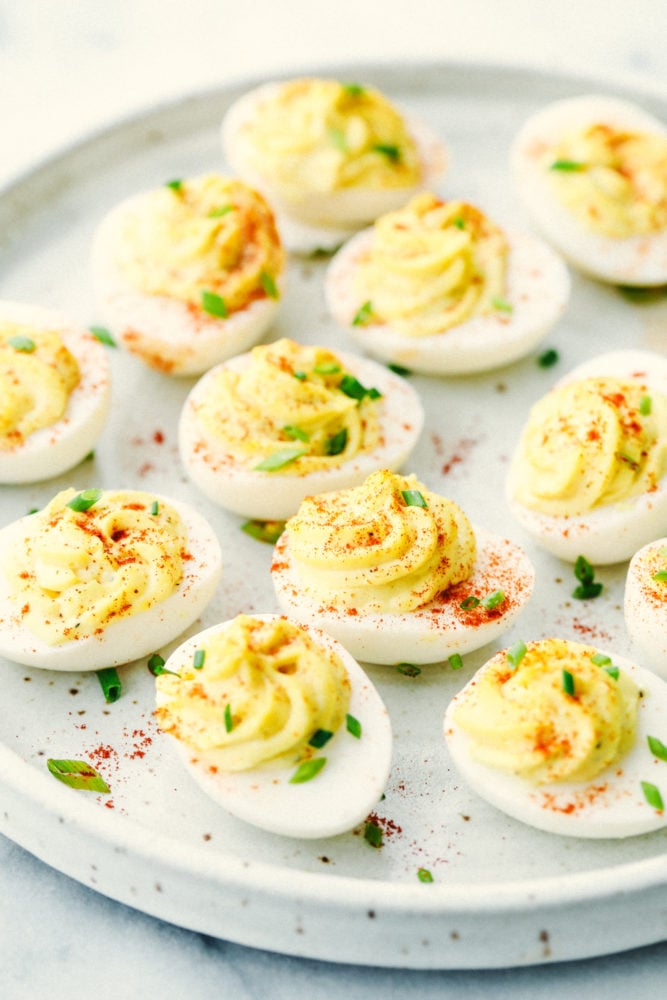 Classic Deviled Eggs
I love hosting parties and holidays gatherings. Every time I have people over, or if I need to bring an appetizer to a potluck, these deviled eggs are what are served. It's always funny to watch how crazy people are when they see deviled eggs. No matter the occasion, they are always the first appetizer to disappear. What's not to love? They're a convenient gluten free dairy free keto friendly finger food. I think that pretty much checks all the boxes, right?
I've made plenty of different kinds of deviled eggs with different…