This Chocolate Zucchini Cake is a deep, dark chocolate cake that is topped with light and fluffy chocolate whipped cream! With 3 cups of zucchini, it is incredibly moist and you won't even notice all the vegetables!
If you've got an abundance of zucchini and you're looking for more ways to use it, try these Zucchini Chips, these Cheesy Zucchini Fritters, or this Cinnamon Zucchini Walnut Cake with Cream Cheese Frosting.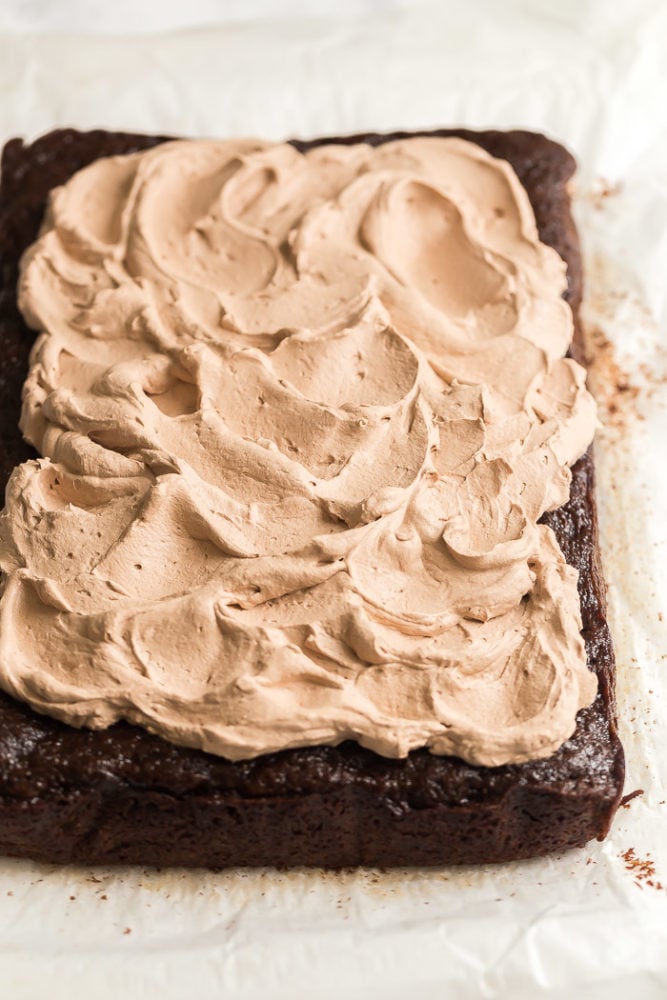 Chocolate Zucchini Cake
If you are a gardener and you've planted zucchini this year, you may be searching for about 500 different ways to use it!
Zucchini plants are the gift that keeps on giving, and giving, and giving.
This Chocolate Zucchini Cake is one of my favorite ways to use zucchini, because it uses a good amount (a whopping 3 cups), and it is so rich, so moist, and has this incredibly deep dark chocolate flavor.
I love to top it off with a light and fluffy…