Cheesecake Stuffed Strawberries are juicy fruit bites filled with the perfect cream cheese filling and sprinkled with a graham cracker crumb.  This easy and quick dessert is unbelievably delicious and impossible to resist!!
Simple additions to fresh fruit can make such a big impact.  Try Chocolate Covered Strawberries or Red, White, and Blue Stuffed Cream Cheese Strawberries for more ideas on how to liven up this beautiful red fruit in time for the 4th!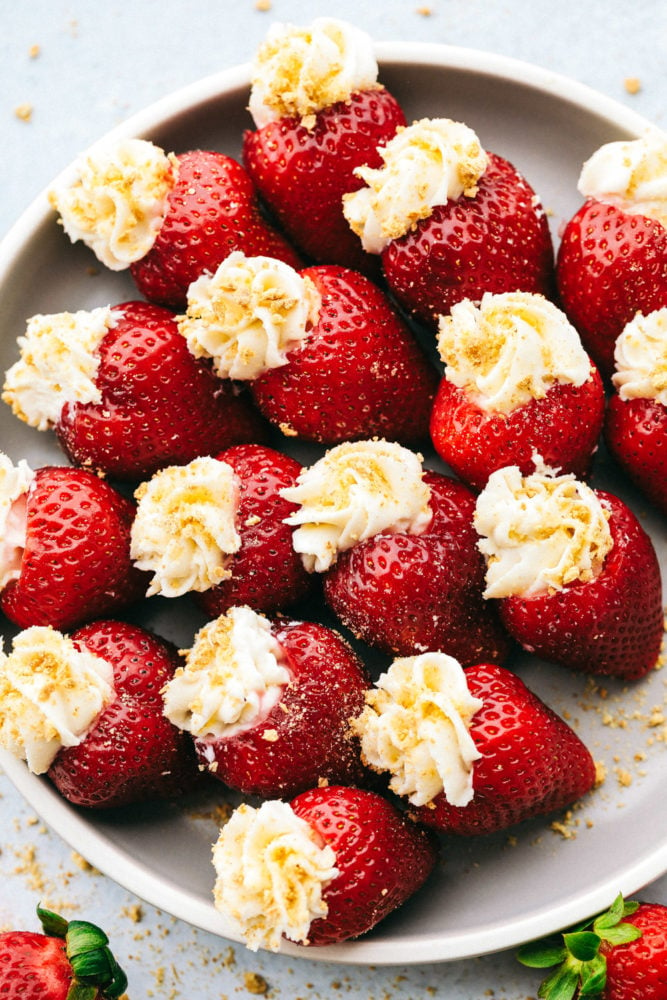 Cheesecake Stuffed Strawberries
With the 4th of July coming up, strawberry recipes are on my mind because of their beautiful red color.  Fresh strawberries are irresistible even without adding a thing to them!  But, these cheesecake stuffed strawberries have taken the already amazing strawberry and made it so good! They are super simple and easy to make and the freshness of the strawberry really shines.
These stuffed strawberries…