Not only is this creamy Buckwheat and Amaranth Warm Cereal super nutritious, it's also filled with all kinds of interesting flavors and fun textures! It sure is a nice change from your usual morning oatmeal! Will you dare give it a try?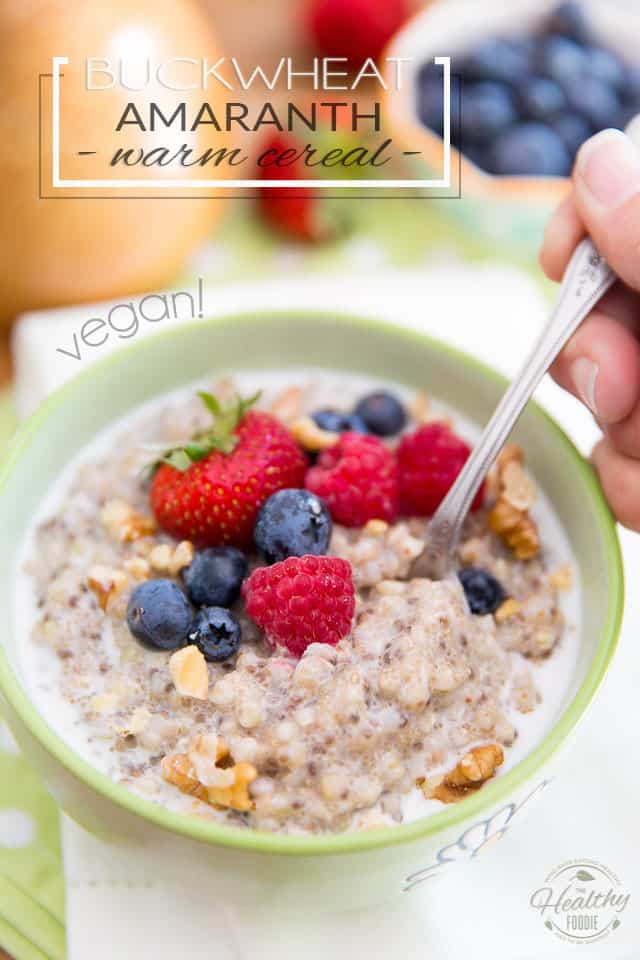 Even in the summertime, I really love me a bowl of warm cereal in the morning from time to time. Sometimes, though, I get tired of the same old rolled oats. Not that I don't know how to pimp my oatmeal — in fact, I'm quite the specialist at that — but sometimes, an entirely different grain seems to be what's in order.
Buckwheat groats are definitely my favorite alternative to rolled oats. They have such an interesting subtle, nutty, sightly earthy flavor and a super fun texture, too! Indeed, buckwheat is really soft and creamy but also has a slight little crunch to it, kinda like a cross between oatmeal and barley.
If you've never tried…