Melt in the mouth Brown Sugar Garlic Air Fryer Salmon is juicy, tender and full of flavor.  Salmon is so good, especially when it's cooked right, and the Air Fryer makes it perfect every time. It's an easy hands off way to make a scrumptious meal.
Serve this amazing salmon with veggie and starch of choice. You can try some Mashed Potatoes, Roasted Lemon Honey Asparagus or a fresh Panzanella Salad.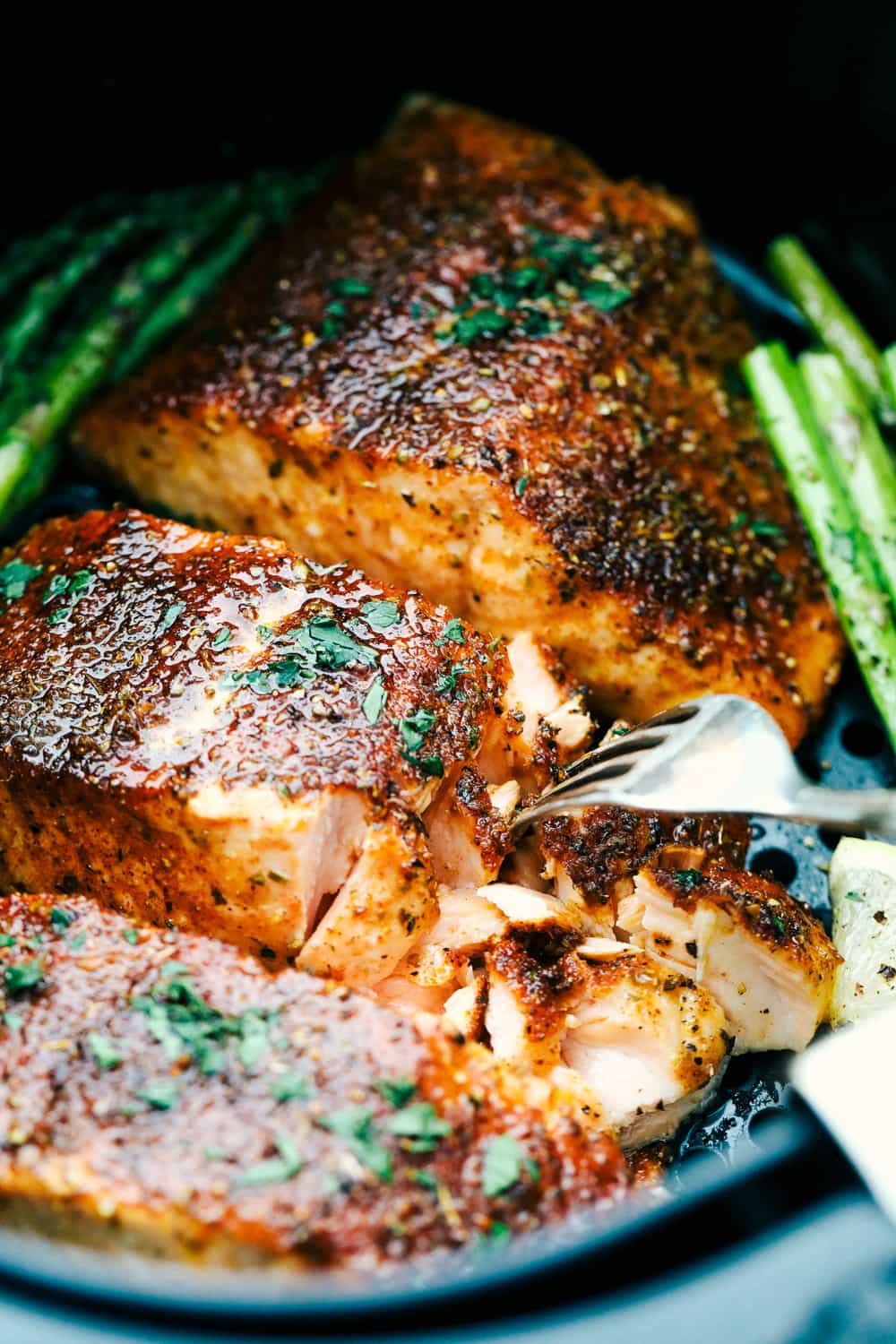 The Best Air Fryer Salmon
Moist and flakey inside, crispy seasoned outside. Baking the salmon in the Air Fryer takes the guess work out of cooking salmon. Sometimes it can be intimidating to cook seafood but it's so easy. This will turn a weekend meal to a weeknight stable. It's so quick too! 20 min or so and dinners done!
The combination of brown sugar and garlic is amazing. The sweet and savory duet is a match made in heaven. You are going to love the intense flavor of this…