Boston Cream Cake is an American classic sure to win you over. It's a decadent light, fluffy cake, filled with a vanilla custard and topped with a rich chocolate ganache.
This is the perfect finish to a nice fancy dinner at home. Serve after these incredible Air Fryer Steaks, Parmesan Roasted Potatoes, Caesar Salad and Homemade Parker House Rolls.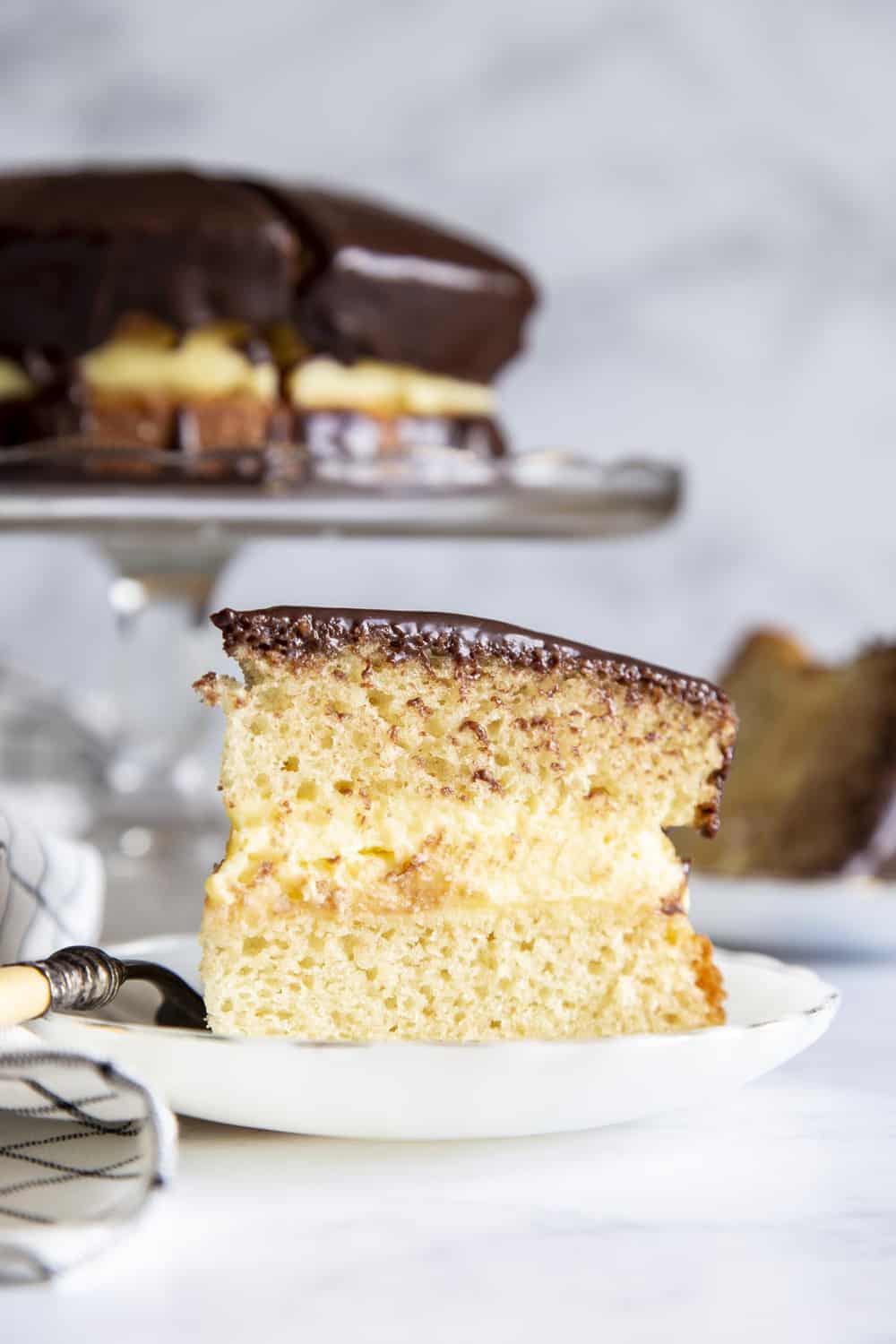 The Best Boston Cream Cake
This insanely delicious cake is also known as Boston Cream Pie! It's an American classic that combines flavors and textures to create one of the best cakes you'll ever have. The light fluffy cake has hint of vanilla sweetness that melts in your mouth. The cake sandwiches a custard or pastry cream that is smooth and velvety, with just a touch of vanilla. The cream cake is covered generously with a rich smooth chocolaty ganache. The perfect topping to the most exquisite cake.
Looking at the recipe, it might…