This chicken fried rice has moist and tender chicken with flavorful peas and carrots and long rice cooked together. Make this unique and your own with this favorite Chinese rice!
So many varieties of fried rice can be made. These better than takeout fried rice recipes are a collage of all my favorites!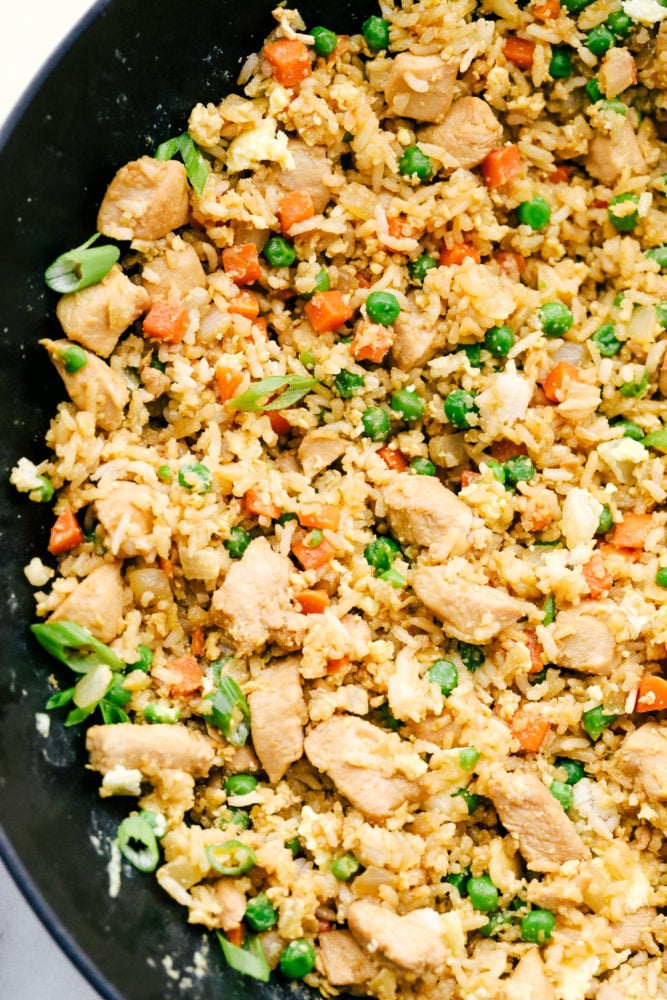 Chicken Fried Rice
I mean really. Who doesn't like fried rice? Ok maybe my six year old doesn't because of the veggies inside, but I am pretty sure he is the only one out there. ? For my birthday dinner with my family I chose to go to our favorite little chinese restaurant. And it was the bomb. But their fried rice was excellent. But I kept thinking, I can make this just as good at home and I have been craving it ever since!
Since I learned a few awesome tricks on how to get the perfect fried rice in my recipe here, I wanted to make a big old batch for myself for lunch. The baby…