A little like mini pecan pies, these Pecan Tassies are easier to make and every bit as delicious. The flaky cream cheese crust with maple and pecan filling is a perfect combination for the holidays and totally addictive.
From these Butter Pecan Cookies to these Best Ever Pecan Pie Bars and One Hour Caramel Pecan Sticky Buns, pecans are a definitely favourite around these parts.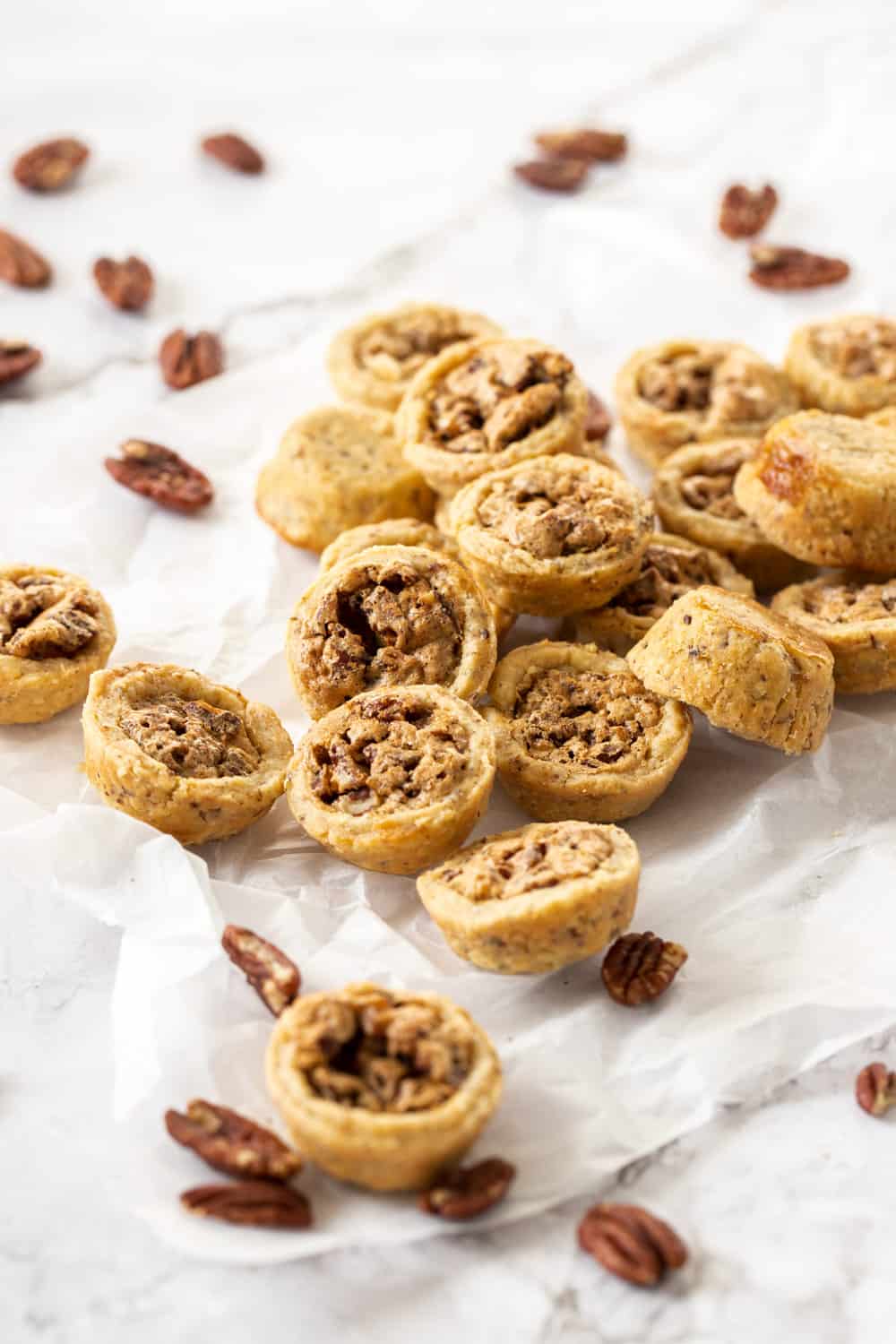 Pecan Tassies Recipe
There are so many things that make pecan tassies so special and also unique. You'll notice the crust has no sugar in it, but with the sweet filling, it's a perfect balanced mouthful.
The crust is incredibly light and flaky and uses a combination of butter, cream cheese flour and ground pecans.
Toasted pecans give a more intense nutty flavour whilst also providing extra crunch.
Maple syrup adds a very distinct flavour and sweetness.
Ingredients in Best Pecan Tassies
Obvious things…