These bran muffins are incredibly tender and flavorful. Look no further for a tasty, and healthier start to your day! 
Are you looking to have a healthier start to your day? These bran muffins pair perfectly with a bright Smoothie, some Bacon or Eggs!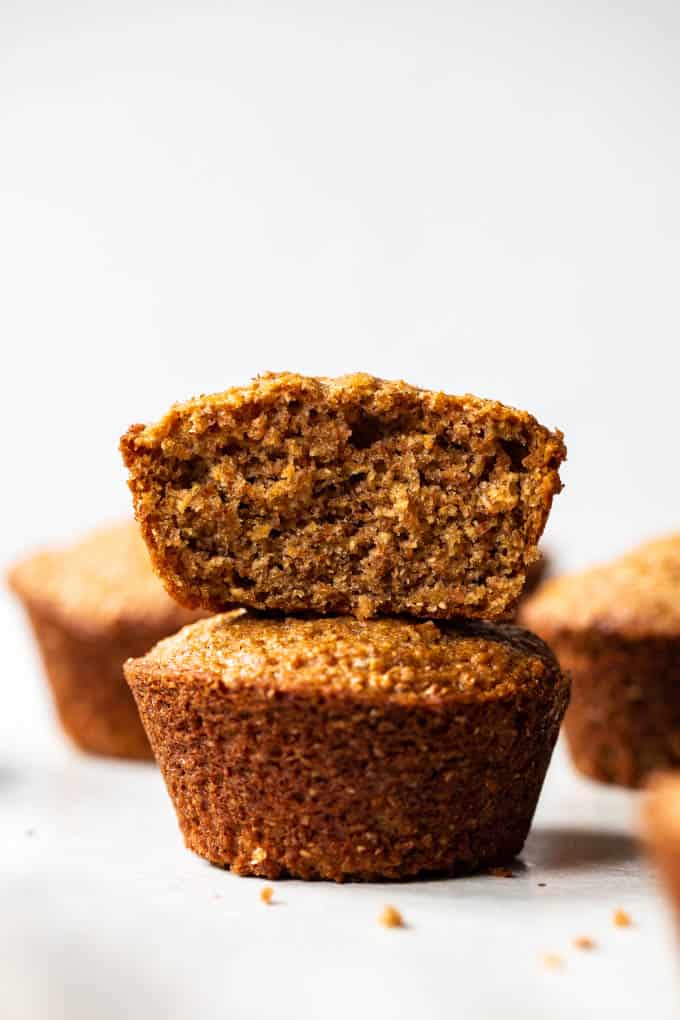 Homemade Bran Muffins
Muffins are a great option for breakfast. They can be made ahead of time, they are easy to grab and go, plus they are typically on the sweeter side. One of our favorite muffins to get from the bakery are Bran Muffins. They are lightly sweetened, ultra tender and moist, and definitely filling. 
These homemade bran muffins are just like the ones we always get from the bakery! They're sweetened with a bit of light brown sugar, flavored with an extra boost of vanilla and a sprinkle of cinnamon. These muffins are the perfect way to start the day! 
Ingredients Needed for Wheat Bran Muffins