This Firecracker Chicken is sweet, spicy and adds a nice kick to your meal. The chicken is super tender and juicy!
Serve this restaurant worthy dish with a side of Easy Fried Rice, Vegetable Egg Rolls and Cream Cheese Wontons for a meal you'll have on repeat.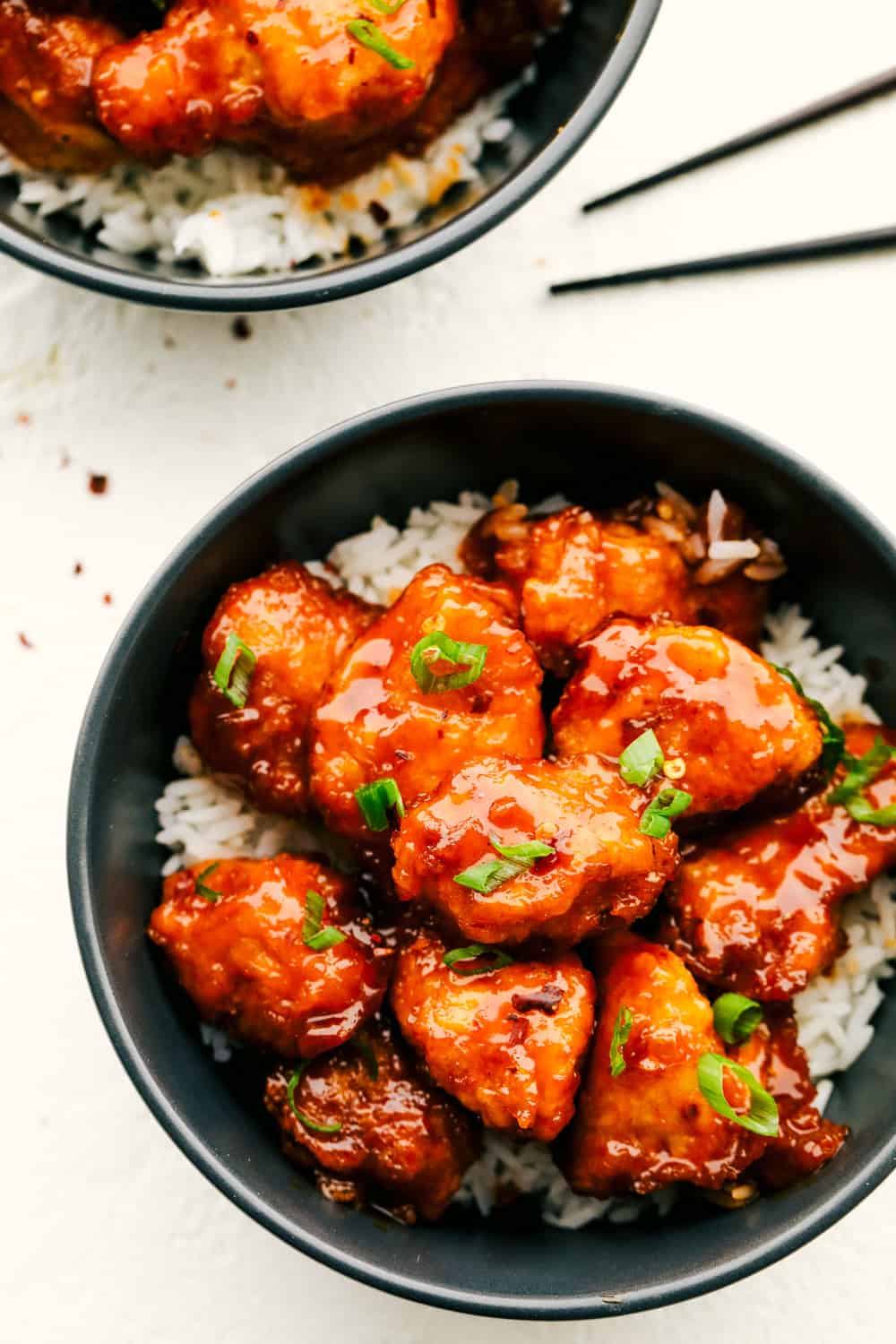 Firecracker Chicken Recipe
This is a perfect marriage of sweet and spicy. It's not too hot and it's not too sweet. The chicken is flash fried so the outside browns beautifully. Then it finishes cooking as it marinates in the sauce. The sauce will thicken beautifully as it cooks. It is just so GOOD!
This is such an easy recipe as well. It takes time, but it's so worth it. It comes together quickly then finishes in the oven while you get the rest of what you need to done. You will not regret trying this. You'll give up take out and it's better for you too. Give it a try tonight!
Baked Firecracker Chicken…