Cream cheese chicken taquitos are filled with a tender chicken mixture with cheese sprinkled over top then rolled in a flour tortilla and baked to perfection. These taquitos are a family favorite!
Similar to baked chicken tacos these taquitos are simple to make and won't last long! It is a Mexican dish that everyone will love.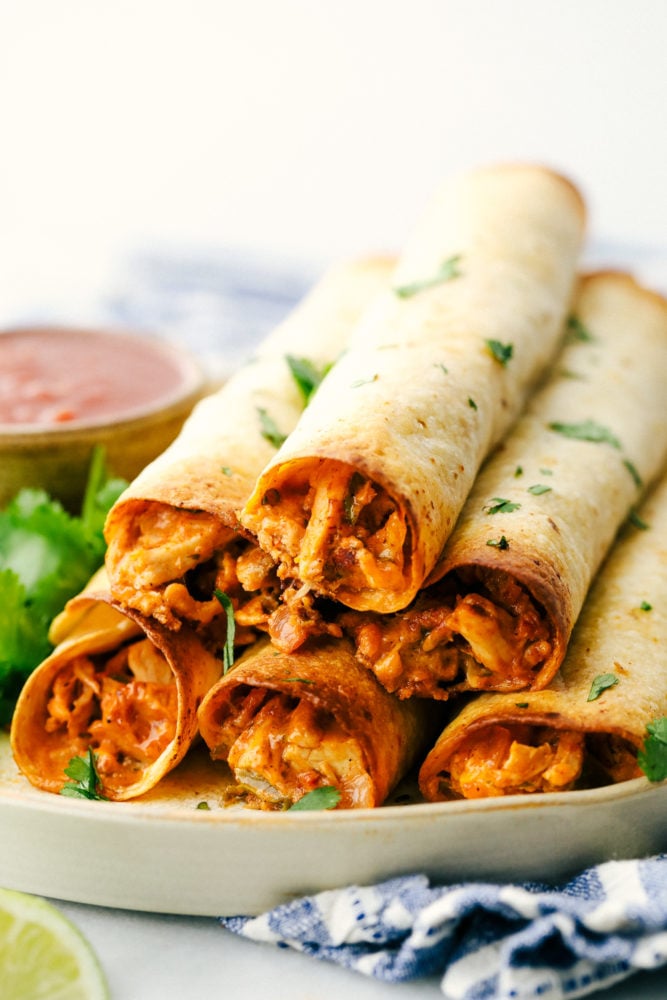 Baked Cream Cheese Chicken Taquitos
I have had to get pretty creative with lunches for my boys since they have been home during the summer. It is so easy to just send them to school and not have to worry about what we are going to eat for lunch. And I know that we all are so excited to get back to Utah and get back to school, friends and family. I saw an idea for baked taquitos on pinterest and I knew that my boys would love them!
Sure enough! They gobbled these bad boys up. The cream cheese chicken was awesome inside of these and gave them amazing flavor. They…