Yum Yum Sauce, the name says it all, a Japanese steak house mayo based sauce that is amazing. This popular sauce is light, sweet and tangy!
Popular sauces that are made from scratch are so easy and so much better. Think homemade Famous Fry Sauce, Tzatziki Sauce and Homemade Cheese Sauce.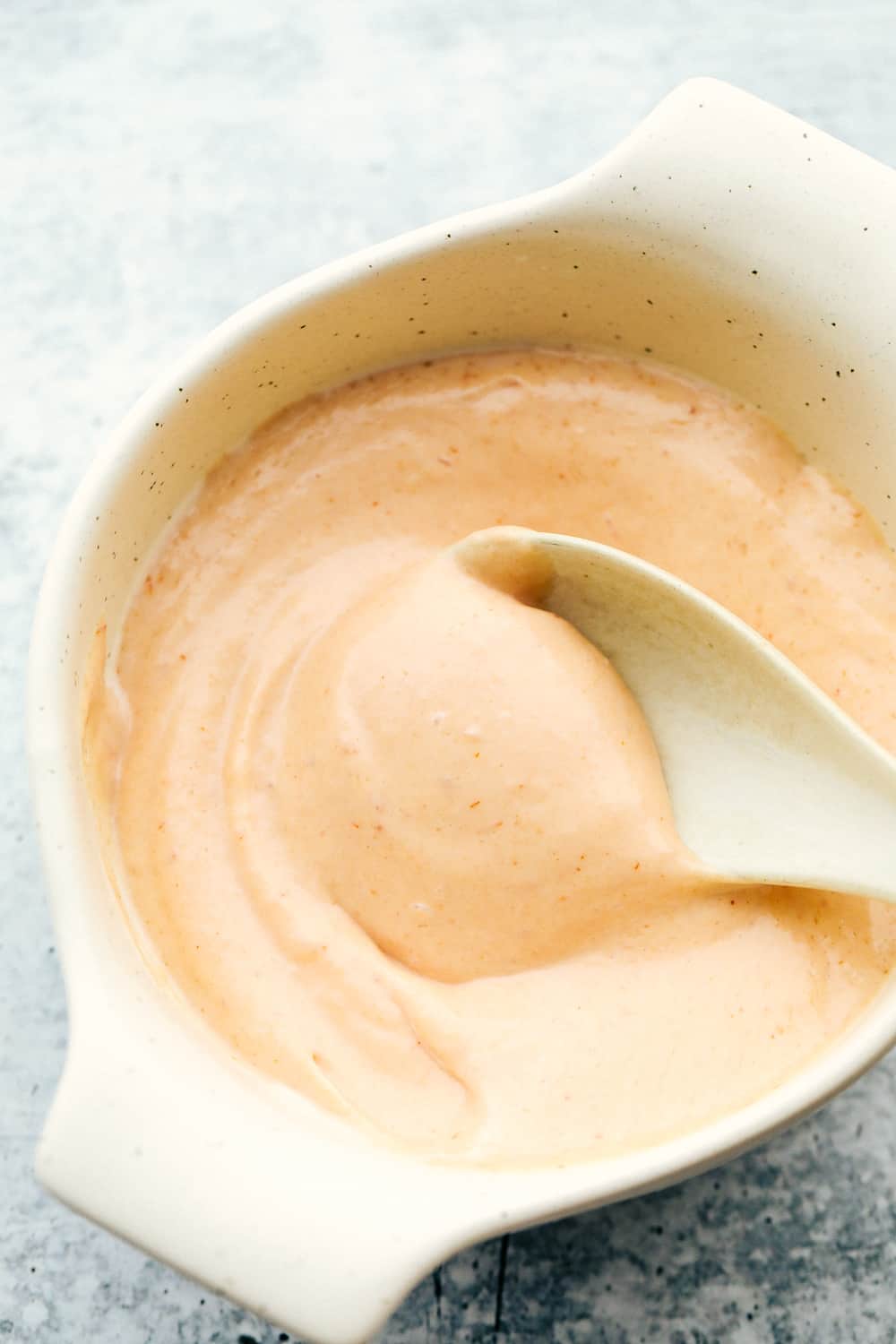 Homemade Yum Yum Sauce
Yum Yum Sauce is a staple at Japanese Hibachi restaurants, although it's not something you'd find handedly in Japan. It's an North American thing, but oh is it good. Hibachi is a method of cooking meat, vegetables and seafood on a high heat metal cooking plate. This sauce is almost always on the table, with your meal.
This is so easy and simple to make you'll wonder why you've waited so long to try it. You can find Yum Yum Sauce sold at stores, but this is so much easier and so much better!
How to Make Yum Yum Sauce Ingredients
Simple ingredients but big on…