This Pineapple Cake recipe is made from scratch with crushed pineapple and topped with whipped cream for a light but decadent treat!
Pineapple desserts always make me think of warmer weather!If you love pineapple desserts as much as we do, you'll also love these Pineapple Upside-Down Cupcakes, this Pineapple Cheesecake Cake, or these easy Dole Pineapple Whips!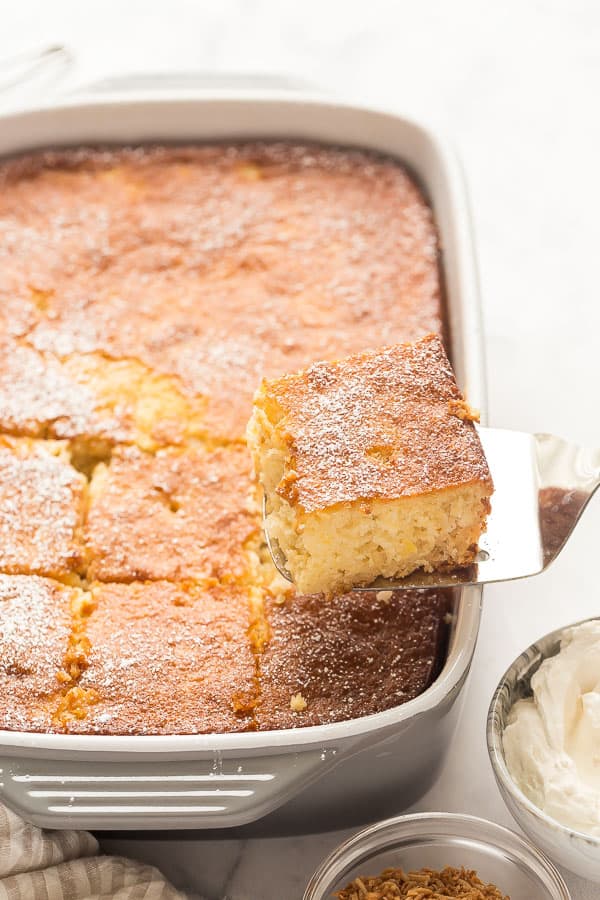 Pineapple Cake
This Pineapple Cake has a fresh, tropical flavor that is perfect with whipped cream, ice cream or even whipped coconut cream is a fantastic addition. It's easy to make and loved by everyone! Around here, we love Pineapple in everything and this delicious cake never lasts long!
It is moist and fluffy, with a mild pineapple flavor and crushed pineapple baked right in. It is such a great, fruity cake for spring, with some whipped cream and fresh fruit. One of the best things about this homemade cake is how easy…