Creamy tuscan garlic scallops are infused in a creamy garlic sauce that is to die for with sun dried tomatoes and spinach hidden throughout. This is a MUST make tried and true dinner!
If you haven't tried my insanely popular Tuscan Garlic Chicken yet, now is the time to try with scallops. This is a restaurant quality meal that you can easily make at home!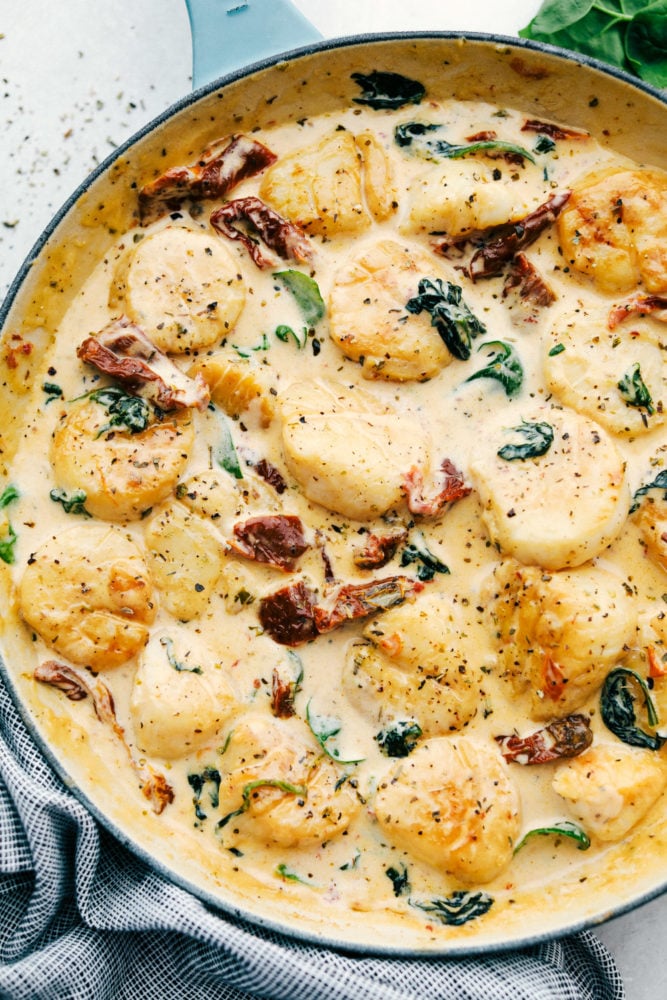 Amazing Creamy Tuscan Garlic Scallops
These tender- crisp buttery scallops, enveloped in a creamy, garlic rich, smooth sauce are going to melt in your mouth. This is going to surprise you with how easy it is to make this, yet at such a fine dining quality. The sun dried tomatoes are going to release so much flavor into the sauce, while cream, wilted spinach leaves and garlic give it body.
So many people are scared of cooking scallops, but they're really one of the easiest to cook, and this is just the recipe to try them with. They…