Air Fryer Turkey Burgers are the perfect answer to when you want a juicy, flavorful burger that's a bit healthier. With a seared outside and moist tender inside it's the ideal burger!
Air Frying is quick, delicious and usually a healthier way to cook it's a method you just have to try. Use some of my best air fryer recipes to try yours out with like this The Best Grilled Cheese in the Air Fryer, The Best Air Fryer Chicken Breast or this Perfect Air Fryer Steak with Garlic Herb Butter.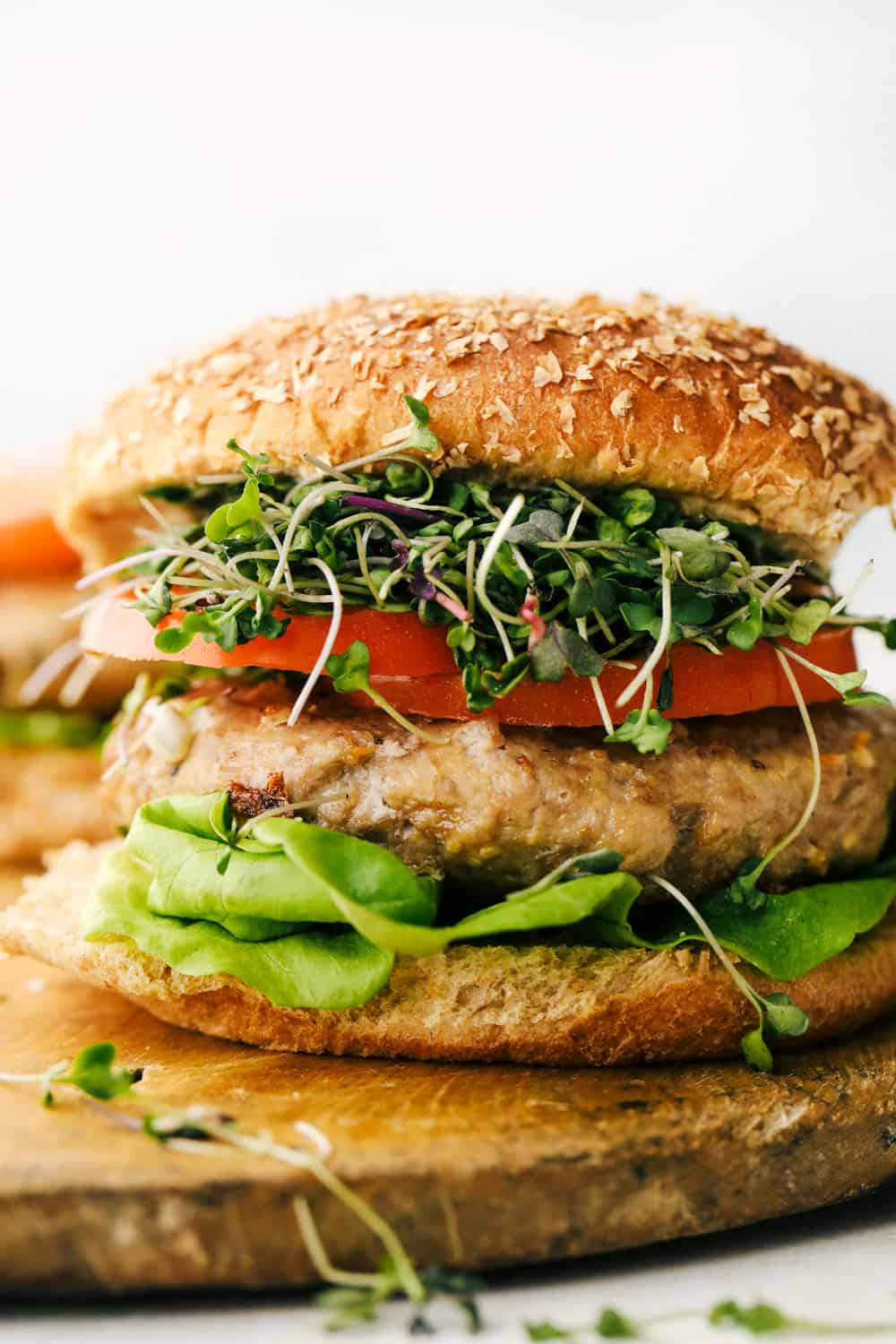 The Best Air Fryer Turkey Burgers
Air Frying burgers has rocked my world! The way the air fryer uses circulating air to create a heavenly crust while leaving the inside succulently juicy and moist is divine. Every time I make these turkey burgers there is a beautiful outside and tender juicy inside. So often poultry in general will dry out so quickly before the inside has a chance to get done….