Crunchy yet tender this Air Fryer Roasted Garlic Broccoli is going to become a favorite side dish. Super quick and easy this is the best way to cook broccoli guaranteed!
Roasting vegetables in the air fryer is a game changer! It creates incredible texture and flavor like in these Brussel Sprouts, Potatoes and Sweet Potato Fries.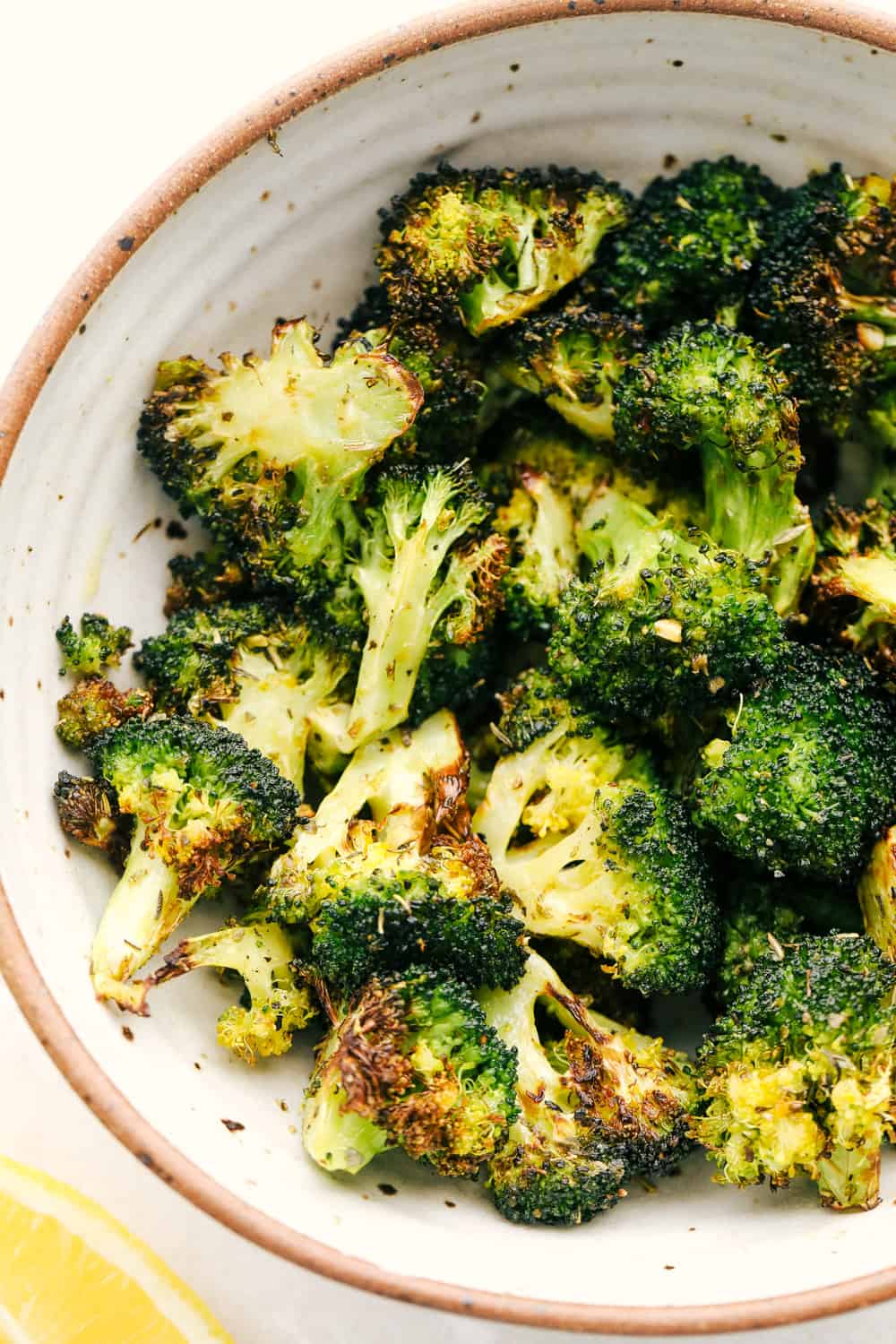 Air Fryer Broccoli
There are so many times where I'm cooking dinner which is almost done and I realize I should have some side dishes. But I don't have enough time to turn on the stove and roast vegetables for 20 min in the oven before the rest of dinner is done. Enter the best invention ever! The air fryer! Now you can have healthy roasted broccoli in minutes. It'll be done and on the table before your dinner! The air fryer is super convenient, fast, healthier, and you don't have to turn the oven on. It's pretty much an incredible invention.
If…