Perfectly seasoned, crispy and tender, these are  Air Fryer Potatoes  are that Best Ever! You will want them every night for dinner!
This air fryer potato recipe is an ideal side dish! Serve them with my favorite meals like these Swedish Meatballs, Salmon, or my popular Prime Rib!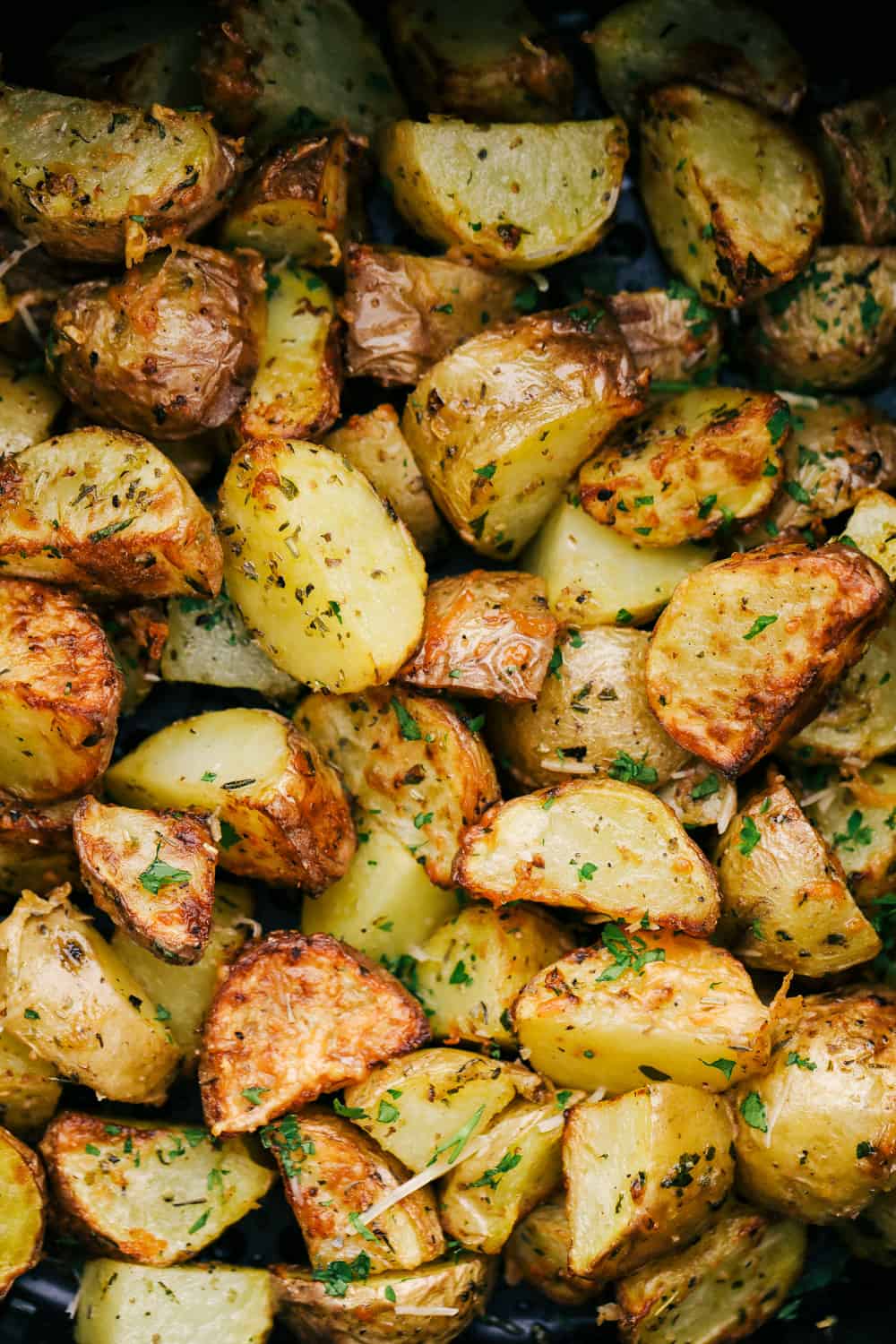 Air Fryer Potatoes
I'll be honest, some days I'm lucky to get dinner on the table, let alone a side dish. But these air fryer potatoes are so amazing, easy and fast, it's changed everything.  So many times I'm working on the main dish and I forget all about the sides, and then there's no time. Well, not anymore. These roasted potatoes are so quick and easy there's no excuse. They taste so incredible you'll want to make them. And don't be surprised if these air fryer potatoes are the first thing to disappear before anything else.
Air frying potatoes is truly one of the recipes that air…