Air Fryer Fried Pickles are the ultimate appetizer! They are tangy, zippy and perfectly seasoned!
Nothing beats an incredible appetizer, and these air fryer pickles are one of the best. Serve them up my other air fryer wonders like chicken wings, egg rolls and of course fries, for a scrumptious array.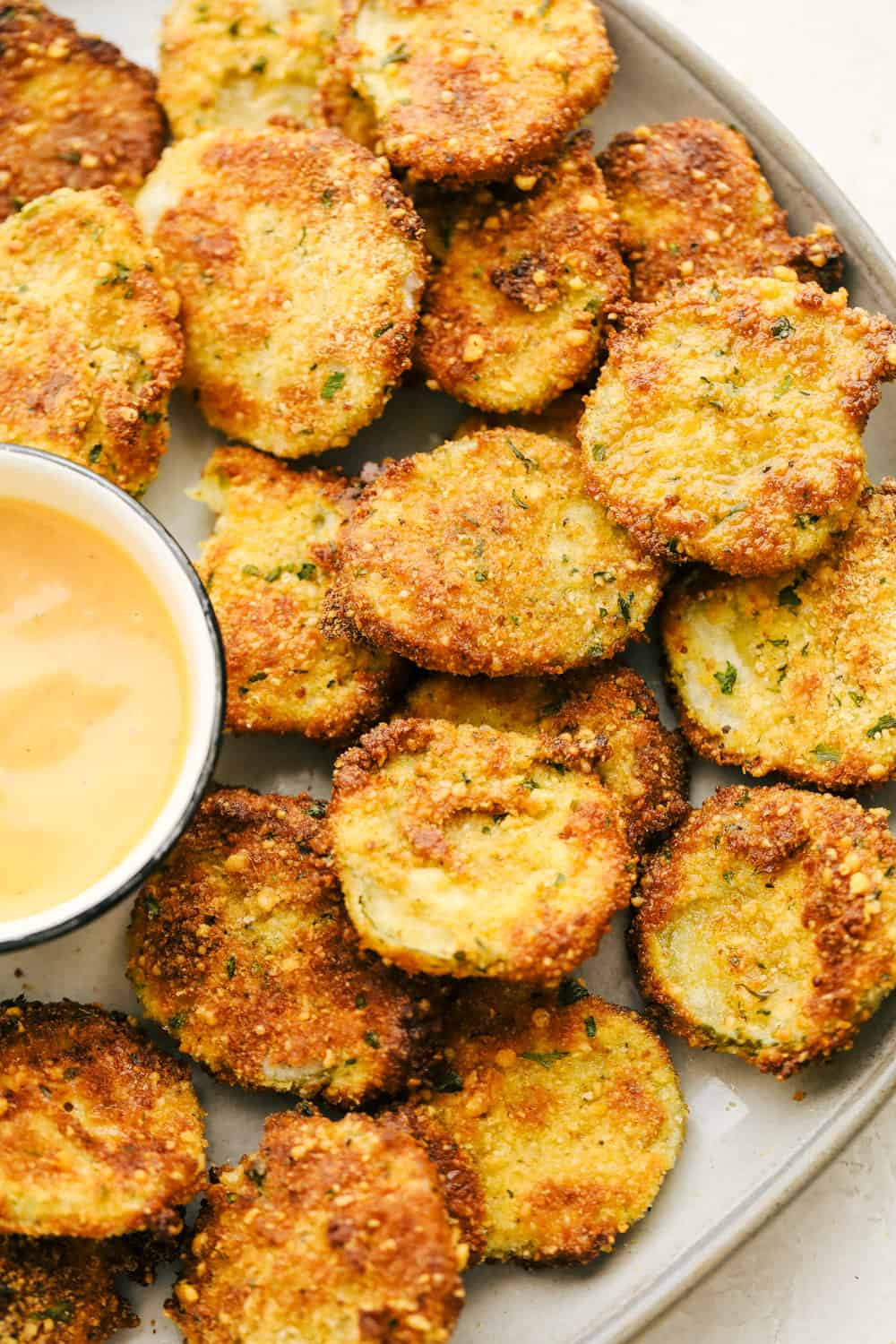 Air Fryer Fried Pickles
This air fryer recipe is going to rock your pickle loving world. The tasty seasoned breading combines magically with the briny zippy pickle. And air frying gives it a crispy crunch, free from all the extra fat from frying. It's a guiltless, super easy and quick way to have an amazing appetizer in no time. The air fryer works by circulating hot air to give that golden crunch on the outside while keeping that crunchy pickle on the inside too. It's going to be a family favorite.
This air fryer recipe takes my crispy fried pickle recipe to a whole new level. One…