Crispy Parmesan Air Fryer Brussels Sprouts are super easy, packed with flavor and have tasty golden crunch. This is going to be one of the best ways to get your kids to say "More Please!" when it comes to their veggies. These are just that good!
Brussel Sprouts are so fun to eat, especially when you have an incredible recipe to use them in.  Try them in these Awesome Bacon Wrapped Brussel Sprouts, Apple Bacon Brussel Sprout Salad and Roasted Maple Brussel Sprouts.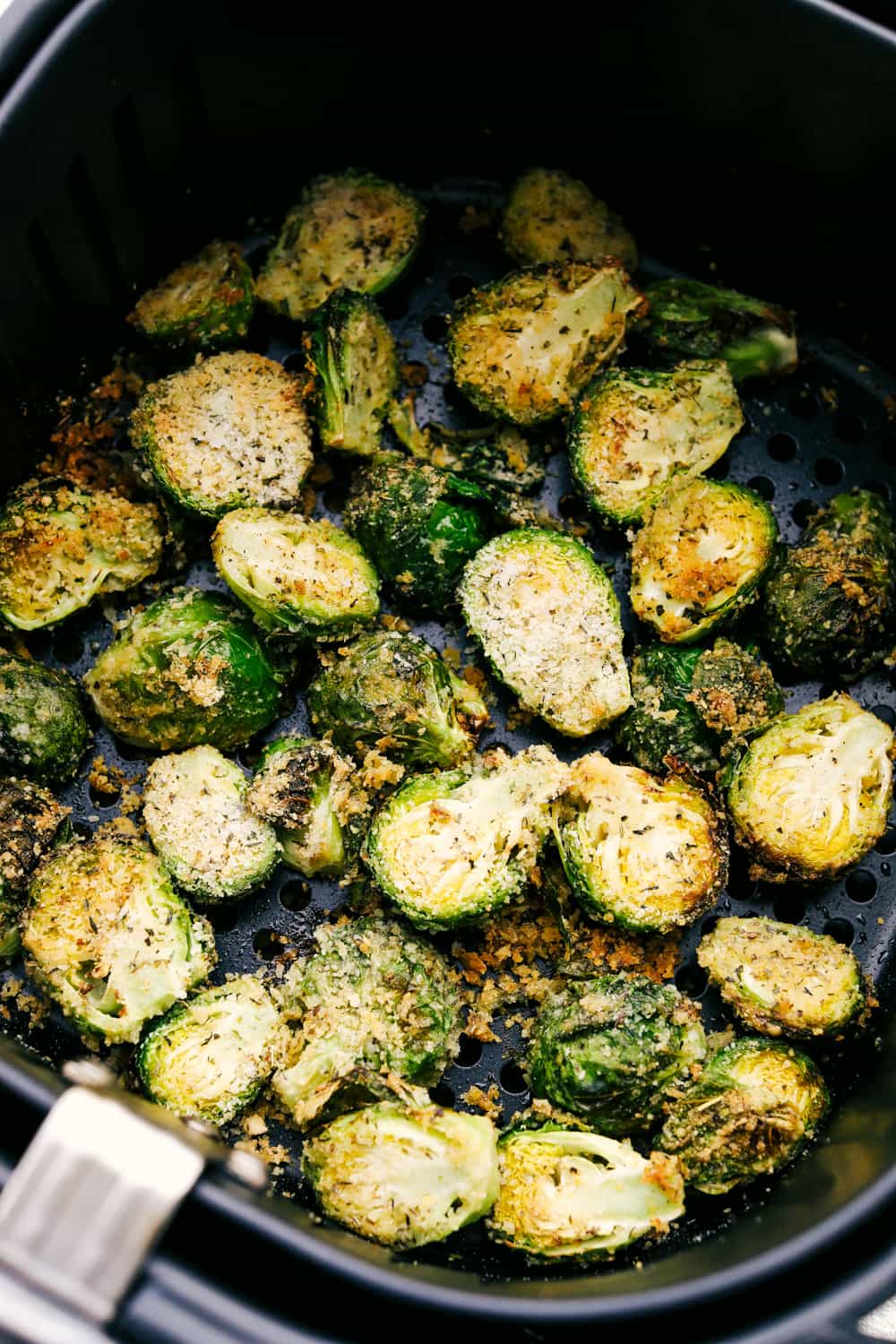 Brussel Sprouts Air Fryer
These are not your grandma's brussel sprouts! Trust me! Cooking them in the air fryer creates a tender inside and the coating gives it a bursting with flavor crunchy golden crust. These are so good! It will change the way you see brussel sprouts forever.
It's so easy and quick. Using an Air Fryer cuts the cooking time in half and makes it so much healthier because you can use less oil….